Goodreads helps you keep track of books you want to read.
Start by marking "Breakfast at Tiffany's" as Want to Read:
Breakfast at Tiffany's
With her tousled blond hair and upturned nose, dark glasses and chic black dresses, Holly Golightly is top notch in style and a sensation wherever she goes. Her brownstone apartment vibrates with martini-soaked parties as she plays hostess to millionaires and gangsters alike. Yet Holly never loses sight of her ultimate goal.
Published September 3rd 1998 by Penguin Books (first published October 12th 1958)
Truman Capote was an American writer whose non-fiction, stories, novels and plays are recognised literary classics, including the novella Breakfast at Tiffany's (1958) and In Cold Blood (1965), which he labeled a "non-fiction novel." At least 20 films and TV dramas have been produced from Capote novels, stories and screenplays.

He was born as Truman Streckfus Persons to a salesman Archulus Persons
...more
Articles featuring this book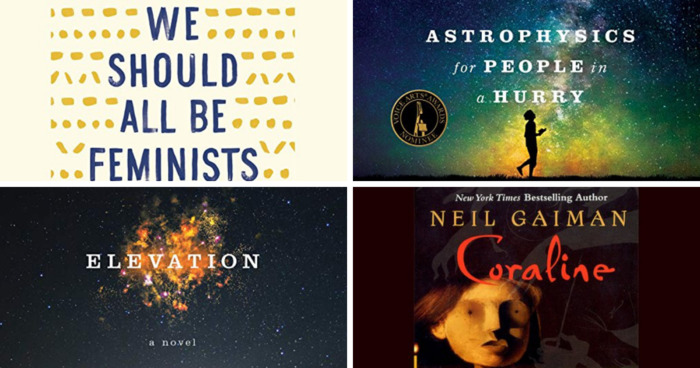 With the holidays fast approaching and the end of the year just on the horizon, you might be wondering if you'll complete your 2018...
"Never love a wild thing, Mr. Bell,' Holly advised him. 'That was Doc's mistake. He was always lugging home wild things. A hawk with a hurt wing. One time it was a full-grown bobcat with a broken leg. But you can't give your heart to a wild thing: the more you do, the stronger they get. Until they're strong enough to run into the woods. Or fly into a tree. Then a taller tree. Then the sky. That's how you'll end up, Mr. Bell. If you let yourself love a wild thing. You'll end up looking at the sky."
"She's drunk," Joe Bell informed me.
"Moderately," Holly confessed....Holly lifted her martini. "Let's wish the Doc luck, too," she said, touching her glass against mine. "Good luck: and believe me, dearest Doc -- it's better to look at the sky than live there. Such an empty place; so vague. Just a country where the thunder goes and things disappear."
— 1384 likes
"You call yourself a free spirit, a "wild thing," and you're terrified somebody's gonna stick you in a cage. Well baby, you're already in that cage. You built it yourself. And it's not bounded in the west by Tulip, Texas, or in the east by Somali-land. It's wherever you go. Because no matter where you run, you just end up running into yourself."
— 990 likes
More quotes…