Goodreads helps you keep track of books you want to read.
Start by marking "1493: Uncovering the New World Columbus Created" as Want to Read:
1493: Uncovering the New World Columbus Created
From the author of 1491—the best-selling study of the pre-Columbian Americas—a deeply engaging new history of the most momentous biological event since the death of the dinosaurs.

More than 200 million years ago, geological forces split apart the continents. Isolated from each other, the two halves of the world developed radically different suites of plants and animals. Wh
...more
Published August 9th 2011 by Alfred A. Knopf (NY)
Charles C. Mann is a correspondent for Science and The Atlantic Monthly, and has cowritten four previous books including Noah's Choice: The Future of Endangered Species and The Second Creation . A three-time National Magazine Award finalist, he has won awards from the American Bar Association, the Margaret Sanger Foundation, the American Institute of Physics, and the Alfred P. Sloan Foundation
...more
Articles featuring this book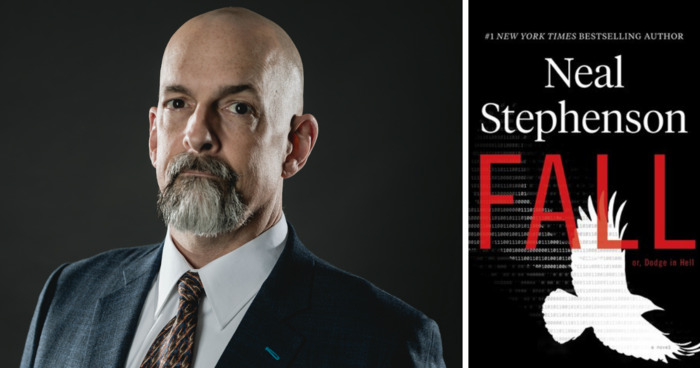 Neal Stephenson is the bestselling author of the novels Snow Crash, Cryptonomicon, Seveneves, Reamde, Anathem, The System of...
"mistaken. The Columbian Exchange had such far-reaching effects that some biologists now say that Colón's voyages marked the beginning of a new biological era: the Homogenocene. The term refers to homogenizing: mixing unlike substances to create a uniform blend. With the Columbian Exchange, places that were once ecologically distinct have become more alike. In this sense the world has become one, exactly as the old admiral hoped. The lighthouse in Santo Domingo should be regarded less as a celebration of the man who began it than a recognition of the world he almost accidentally created, the world of the Homogenocene we live in today."
— 3 likes
"As it does today, malaria played a huge role in the past—a role unlike that of other diseases, and arguably larger. When Europeans brought smallpox and influenza to the Americas, they set off epidemics: sudden outbursts that shot through Indian towns and villages, then faded. Malaria, by contrast, became endemic, an ever-present, debilitating presence in the landscape. Socially speaking, malaria—along with another mosquito-borne disease, yellow fever—turned the Americas upside down. Before these maladies arrived, the most thickly inhabited terrain north of Mexico was what is now the southeastern United States, and the wet forests of Mesoamerica and Amazonia held millions of people. After malaria and yellow fever, these previously salubrious areas became inhospitable. Their former inhabitants fled to safer lands; Europeans who moved into the emptied real estate often did not survive a year."
— 3 likes
More quotes…