Goodreads helps you keep track of books you want to read.
Start by marking "They Thought They Were Free: The Germans 1933-45" as Want to Read:
They Thought They Were Free: The Germans 1933-45
"When this book was first published it received some attention from the critics but none at all from the public. Nazism was finished in the bunker in Berlin and its death warrant signed on the bench at Nuremberg."
 
That's Milton Mayer, writing in a foreword to the 1966 edition of They Thought They Were Free. He's right about the critics: the book was a finalist for the Na
...more
Published May 19th 1966 by Phoenix Books/University of Chicago Press (first published 1955)
Milton Sanford Mayer, a journalist and educator, was best known for his long-running column in The Progressive magazine, founded by Robert Marion LaFollette, Sr in Madison, Wisconsin.

Mayer, raised a Reform Jew, was born in Chicago, the son of Morris Samuel Mayer and Louise (Gerson). He graduated from Englewood High School, where he received a classical education with an emphasis on Latin and langu
...more
News & Interviews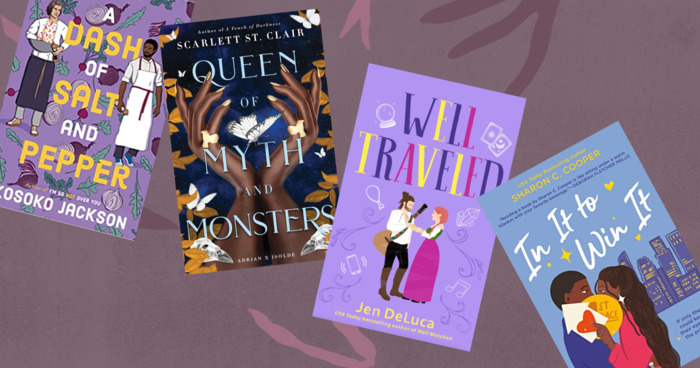 Some people love books. Some people fall in love. And some people love books about falling in love. Every month our team sorts through...
"But the one great shocking occasion, when tens or hundreds or thousands will join with you, never comes. That's the difficulty. If the last and worst act of the whole regime had come immediately after the first and smallest, thousands, yes, millions would have been sufficiently shocked—if, let us say, the gassing of the Jews in '43 had come immediately after the 'German Firm' stickers on the windows of non-Jewish shops in '33. But of course this isn't the way it happens. In between come all the hundreds of little steps, some of them imperceptible, each of them preparing you not to be shocked by the next. Step C is not so much worse than Step B, and, if you did not make a stand at Step B, why should you at Step C? And so on to Step D.

And one day, too late, your principles, if you were ever sensible of them, all rush in upon you. The burden of self-deception has grown too heavy, and some minor incident, in my case my little boy, hardly more than a baby, saying 'Jewish swine,' collapses it all at once, and you see that everything, everything, has changed and changed completely under your nose. The world you live in—your nation, your people—is not the world you were born in at all. The forms are all there, all untouched, all reassuring, the houses, the shops, the jobs, the mealtimes, the visits, the concerts, the cinema, the holidays. But the spirit, which you never noticed because you made the lifelong mistake of identifying it with the forms, is changed. Now you live in a world of hate and fear, and the people who hate and fear do not even know it themselves; when everyone is transformed, no one is transformed. Now you live in a system which rules without responsibility even to God. The system itself could not have intended this in the beginning, but in order to sustain itself it was compelled to go all the way."
— 58 likes
"Hitlerism was a mass flight to dogma, to the barbaric dogma that had not been expelled with the Romans, the dogma of the tribe, the dogma that gave every man importance only in so far as the tribe was important and he was a member of the tribe."
— 26 likes
More quotes…