Goodreads helps you keep track of books you want to read.
Start by marking "On Wealth and Poverty: St. John Chrysostom" as Want to Read:
On Wealth and Poverty: St. John Chrysostom
This great orator addresses the question of wealth and poverty in the lives of people of his day. Yet Chrysostom's words proclaim the truth of the Gospel to all people of all times.
Published December 1st 1984 by St. Vladimir's Seminary Press (first published January 1st 1984)
John Chrysostom (c. 347–407, Greek: Ἰωάννης ὁ Χρυσόστομος), Archbishop of Constantinople, was an important Early Church Father. He is known for his eloquence in preaching and public speaking, his denunciation of abuse of authority by both ecclesiastical and political leaders, the Divine Liturgy of St. John Chrysostom, and his ascetic sensibilities. After his death in 407 (or, according to some sou
...more
Other books in the series
News & Interviews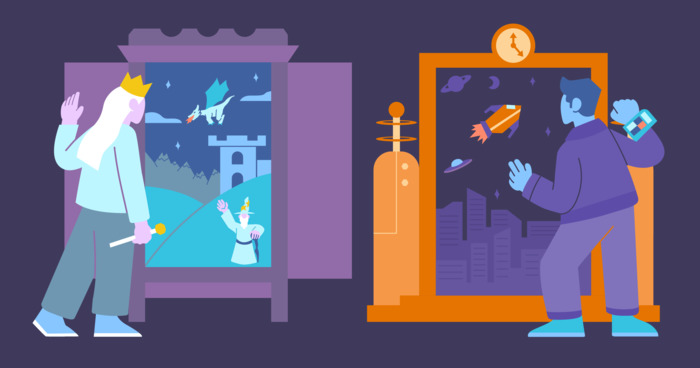 Science fiction and fantasy have spawned some of the most imaginative plots and settings in existence. Makes sense, given that these genres are...
"This is why God has allowed you to have more: not for you to waste on prostitutes, drink, fancy food, expensive clothes, and all other kinds of indolence, but for you to distribute to those in need."
— 8 likes
"Our Lord's things they are, from whencesoever we may obtain them. And if we distribute to the needy we shall obtain for ourselves great abundance. And for this it is that God has permitted you to possess much,—not that you should spend it in fornication, in drunkenness, in gluttony, in rich clothing, or any other mode of luxury, but that you should distribute it to the needy. And just as if a receiver of taxes, having in charge the king's property, should not distribute it to those for whom it is ordered, but should spend it for his own enjoyment, he would pay the penalty and come to ruin; thus also the rich man is, as it were, a receiver of goods which are destined to be dispensed to the poor—to those of his fellow-servants who are in want. If he then should spend upon himself more than he really needs, he will pay hereafter a heavy penalty. For the things he has are not his own, but are the things of his fellow-servants. 5. Let"
— 1 likes
More quotes…