Goodreads helps you keep track of books you want to read.
Start by marking "Angel Burn (Angel, #1)" as Want to Read:
Angel Burn
They're out for your soul.
And they don't have heaven in mind...

Willow knows she's different from other girls, and not just because she loves tinkering with cars. Willow has a gift. She can look into the future and know people's dreams and hopes, their sorrows and regrets, just by touching them. She has no idea where this power comes from.
But the assassin, Alex, does. Gorg
...more
Published May 24th 2011 by Candlewick Press (MA) (first published January 1st 2010)
Lee Weatherly was born in 1967 and grew up in Little Rock, Arkansas, USA. She lives with her husband in Hampshire, England, where she writes, goes on walks, tries out new recipes and has a cat named Bernard.

L.A. Weatherly is the pseudonym for Lee Weatherly. You can follow her on Twitter at @LA_Weatherly
Other books in the series
Related Articles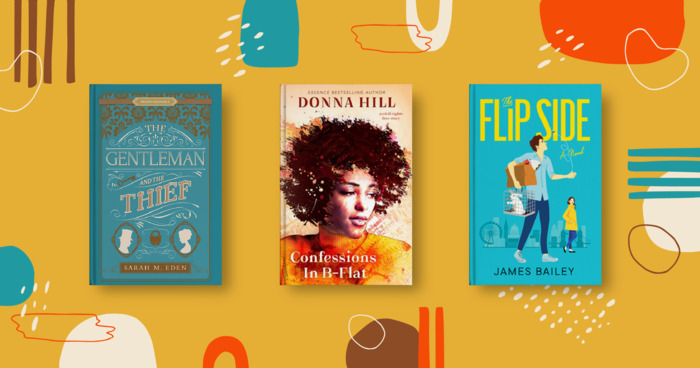 Some people love books. Some people fall in love. And some people fall in love with books about falling in love. Every month our team sorts...
"Willow, you know that you said you couldn't tell how I felt at the rest stop?"

I nodded, and he took my hand, laying it flat on his chest with his own resting over it. "Can you tell now?" he asked.

His heart beat firmly under my hand; my own pulse was pounding so hard that I could barely think straight. Closing my eyes, I took a deep, steadying breath, and then another as I tried to clear my mind, to feel what he was feeling. For a moment there was just the softness of our breathing--then all at once it washed over me in a great wave.

He was in love with me, too.

I opened my eyes. Alex was still holding my hand to his chest, watching me, his expression more serious than I'd ever seen it. Unable to speak, I slowly dropped my hand and wrapped my arms around him. His own arms came around me as he rested his head on my hair.

"I really do, you know," he said, his voice rough.

"I know," I whispered back. "I do, too."
— 163 likes
"You know that half the girls in school would have been after you."

He gave a soft laugh. "If they were into someone who was flunking out...I don't think I'd do too well with having to go to class when a bell rings or caring about homework..."

"A bad boy--even better. You'd have done well in Spanish class."

"If I ever went to it."

We lay in silence for a awhile; Alex's arms felt so warm and safe that I was starting to get sleepy. "Say something in Spanish," I mumbled.

He kissed my hair. "Te amo, Willow," he said quietly.

I came awake, smiling into the darkness. "What does that mean?" I whispered.

I could almost hear his own smile. "What do you think it means?"

I hugged him, kissing his collarbone and wondering if it was possible to actually die of happiness. "Te amo, Alex."
— 139 likes
More quotes…