Goodreads helps you keep track of books you want to read.
Start by marking "Isis Unveiled" as Want to Read:
Isis Unveiled
Focuses on the scientific theories of the time, balanced against the 'anciently universal Wisdom Religion'. This title examines the creeds of religions, alongside the myths and symbols of various cultures.
...more
Published December 1st 1972 by Theosophical University PR (first published 1877)
Helena Petrovna Blavatsky (Russian: Еле́на Петро́вна Блава́тская, Yelena Petrovna Blavatskaya, often known as Madame Blavatsky; 12 August [O.S. 31 July] 1831 – 8 May 1891) was a Russian occultist, philosopher, and author who co-founded the Theosophical Society in 1875. She gained an international following as the leading theoretician of Theosophy, the esoteric religion that the society promoted.

So
...more
Related Articles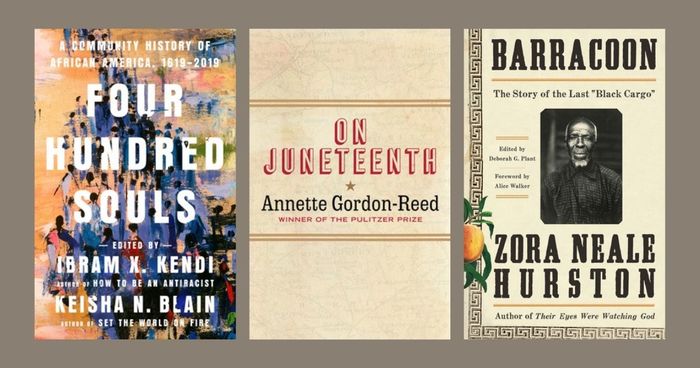 Juneteenth, observed on June 19th each year, is an American holiday commemorating the day in 1865 when the last enslaved people in Galveston,...
"Man is a little world--a microcosm inside the great universe. Like a fetus, he is suspended, by all his three spirits, in the matrix of the macrocosmos; and while his terrestrial body is in constant sympathy with its parent earth, his astral soul lives in unison with the sidereal anima mundi. He is in it, as it is in him, for the world-pervading element fills all space, and is space itself, only shoreless and infinite. As to his third spirit, the divine, what is it but an infinitesimal ray, one of the countless radiations proceeding directly from the Highest Cause--the Spiritual Light of the World? This is the trinity of organic and inorganic nature--the spiritual and the physical, which are three in one, and of which Proclus says that 'The first monad is the Eternal God; the second, eternity; the third, the paradigm, or pattern of the universe;' the three constituting the Intelligible Triad."
— 17 likes
"The Kalmucks and some tribes of Siberia also describe in their legends earlier creations than our present race. These beings, they say, were possessed of almost boundless knowledge, and in their audacity even threatened rebellion against the Great Chief Spirit. To punish their presumption and humble them, he imprisoned them in bodies, and so shut in their senses. From these they can escape but through long repentance, self-purification, and development. Their Shamans, they think, occasionally enjoy the divine powers originally possessed by all human beings."
— 3 likes
More quotes…