Goodreads helps you keep track of books you want to read.
Start by marking "Camminare: Dappertutto (anche in città)" as Want to Read:
Camminare: Dappertutto (anche in città)
Il mondo è silenziosamente percorso da camminatori. Individui che camminano per la loro felicità, oltre che per andare da un luogo all'altro. Sono sempre esistiti, anche se non tutti pienamente consci di esserlo; alcuni erano e sono anche poeti, scrittori, filosofi, artisti. Tomas Espedal è uno di loro. Per lui camminare, pensare, scrivere fanno parte di uno stesso ciclo v
...more
Published September 17th 2009 by Ponte alle Grazie (first published 2006)
Tomas Espedal er født i Bergen i 1961 og debuterte som forfatter i 1988.

Han er utdannet ved Universitetet i Bergen og har utgitt både romaner og kortprosasamlinger. I 1991 ble han prisbelønt i P2/Bokklubbens romankonkurranse for Hun og jeg. Han har vært initiativtager til Bergen Internasjonale Poesifestival. Tomas Espedal eksperimenter ofte med sjangeroverskridelser. Espedals senere utgivelser utf
...more
Related Articles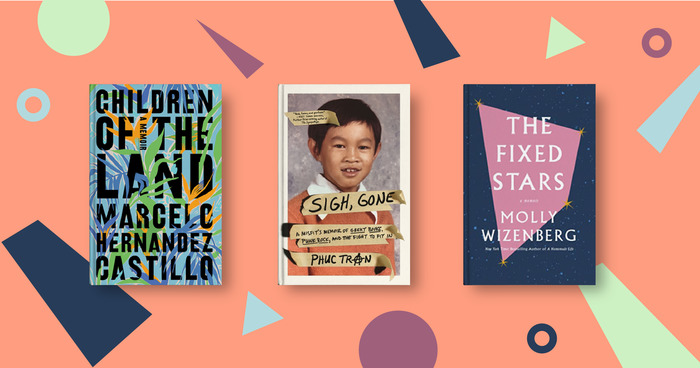 Anne Lamott, the beloved writer of memoirs including Bird by Bird and Traveling Mercies, once said, "You own everything that happened to you....
"Ja, jeg vil skrive en bok om det å gå, sier jeg. [...] Det er en god idé, sier jeg, og derfor står jeg fast, jeg klarer ikke å skrive når jeg har gode idéer. Gode idéer er det verste jeg vet. De byr meg imot. Gode idéer blir sjelden gode bøker.
Men er det sånn at dårlige idéer blir gode bøker? spør Elisabeth, hildegunnsøsteren som alle sier ligner på Hildegunn, men hun har ikke det samme blikket; dette blikket som vi aldri vet hva ser når hun ser det samme som oss. Dikterens blikk. Hildegunns blikk. Elisabeth har øyne som ligner søsterens, en munn som ligner, et ansikt som ligner, men denne likheten er ikke annet enn en stor forskjell.
Det blir ikke gode bøker verken av gode eller dårlige idéer, sier Hildegunn. Å skrive er å motarbeide sine egne idéer; hvis jeg vet hva jeg skal skrive, og hvordan, så orker jeg ikke å skrive det. Skrivearbeidet må være åpent, og så er det om å gjøre å arbeide frem bokens strukturer, skrive frem diktets innhold som oftere går dypere enn det man selv vil med diktet.
Gjelder det også for prosa?
Det burde gjelde for all litteratur, sier Hildegunn. Det er historien om Tolstoj, han hadde en idé om å skrive en roman hvor han fordømmer en kvinne som er umoralsk. Han ville vise hvor forferdelig galt det går med en kvinne og familien hennes når hun er utro, men romanen han skrev ble noe helt annet enn det han hadde tenkt. Selve skrivearbeidet førte, mot Tolstojs vilje, til den vakre og tragiske historien om Anna Karenina. Det er det som er litteratur, at vi skriver oss frem til noe vi ikke har ønsket, et vakkert monster, som Mary Shelleys Frankenstein, noe vi ikke har klart å tenke ut på forhånd."
— 0 likes
More quotes…