Goodreads helps you keep track of books you want to read.
Start by marking "Il nipote di Wittgenstein" as Want to Read:
Il nipote di Wittgenstein
Paul Wittgenstein, nipote del filosofo «il cui Tractatus logico-philosophicus è ben noto in tutto il mondo scientifico e più ancora in tutto il mondo pseudoscientifico», fu per lunghi anni amico di Thomas Bernhard. Uomo sensibilissimo, inadatto al mondo, nutrito da una passione «esclusiva e spietata» per la musica, ma anche per l'automobilismo, dissipò con furia la sua for
...more
Paperback
,
Fabula
,
132 pages
Published November 1st 1989 by Adelphi (first published 1982)
Thomas Bernhard was an Austrian author, who ranks among the most distinguished German speaking writers of the second half of the 20th century.

Although internationally he's most acclaimed because of his novels, he was also a prolific playwright. His characters were oftenly working in a lifetime and never-ending major work while they deal with themes such as suicide, madness and obsession and, as Be
...more
News & Interviews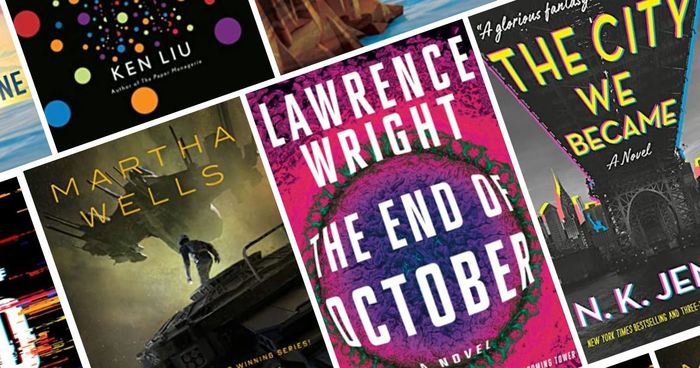 Space operas, magic, destiny, dystopia, aliens: There's a bit of something for everyone in 2020's latest offerings in science fiction and fantasy...
"I avoid literature whenever possible, because whenever possible I avoid myself..."
— 35 likes
"قلت لنفسى وأنا أجلس فوق دكة فى منتزه المدينة، إن هذه ربما تكون آخر مرة أرى فيها صديقى. لم أكن اعتقد أن جسدا بهذا الوهن، خبت فيه جذوة الحياة وانطفأت شعلة الإرادة، سيتحمل أكثر من بضعة أيام. زُلزل كيانى لرؤيته هكذا يعانى الوحدة فجأة، هذا الإنسان الذى هو بسليقته إنسان اجتماعى، كما يقولون، منذ مولده وحتى بلوغه، وظل اجتماعيا إلى أن أمسى كهلا ثم شيخا. ثم خطر على بالى كيف تعرّفت إلى هذا الإنسان الذى أضحى بالفعل صديقى، الذى طالما أسعدَ وجودى غاية السعادة، هذا الوجود الذى لم يكن بائسا قبل التعرف إليه، إلا أنه كان شاقا مُجهدا. كان هو الذى فتح عينى على أشياء كثيرة كنت أجهلها تماما، وأرشدنى إلى دروب لم يكن لى علم بها، وفتح لى أبواباً كانت موصدة بإحكام فى وجهى، وأعاد لى نفسى فى تلك اللحظة الحاسمة عندما كدت أهلك فى ريف ناتال. حقا لقد كنت أصارع فى تلك المرحلة قبل التعرف إلى صديقى كى أقهر مزاجا سوداويا مَرَضيا، أو لنقل اكتئابا، سيطر علىّ منذ سنوات حتى أننى عددت نفسى فى عداد الضائعين. سنوات طويلة لم أعمل خلالها عملا ذا قيمة. فى معظم الأحيان كنت أبدأ يومى وأنهيه بلا مبالاة تامة. كم من مرة أوشكت آنذاك على وضع نهاية لحياتى بيدى. سنوات طويلة لم أكن أفعل شيئا سوى الهروب فى هواجس الانتحار الفظيعة والقاتلة للروح، هواجس جعلت كل شىء فى حياتى غير مُحتَمَل، وجعلتنى أنا نفسى لا أُحتَمل أكثر من أى شىء آخر، كنت أهرب من مواجهة العبث اليومى المحيط بى، والذى كنت أندفع إليه، ربما لضعفى العام، ولضعف شخصيتى على وجه خاص. طوال سنوات لم أعد أرغب فى تخيل إمكانية مواصلة الحياة، ولا حتى مجرد الوجود. لم يعد لى هدف، وهو ما أفقدنى السيطرة على ذاتى. كنت- بمجرد استيقاظى فى الصباح الباكر- أجد نفسى رغما عنى فريسة لأفكار الانتحار التى لا أستطيع التغلب عليها طيلة النهار. هجرنى الجميع آنذاك، لأننى هجرت الجميع، هذه هى الحقيقة، ولأننى لم أعد أرغب فى رؤية أحد، ولم أعد أرغب فى شىء. لكننى جبُنت عن إنهاء حياتى بيدى. ربما عندما وصلت إلى قمة يأسى، لا أخجل من لفظ الكلمة، إذ لم أعد أرغب فى خداع ذاتى وتجميل شىء، ليس هناك ما يمكن تجميله فى مجتمع وعالم يُجمِّل باستمرار كل شىء بطريقة مقيتة، فى ذلك الوقت ظهر باول، وتعرفت إليه فى شارع بلومنشتوك عند صديقتنا المشتركة إرينا."
— 24 likes
More quotes…