Goodreads helps you keep track of books you want to read.
Start by marking "Instructions for a Broken Heart" as Want to Read:
Instructions for a Broken Heart
Three days before her drama club's trip to Italy, Jessa Gardner discovers her boyfriend in the costume barn with another girl. Jessa is left with a care package from her best friend titled "Top Twenty Reasons He's a Slimy Jerk Bastard," instructing her to do one un-Jessa-like thing each day of the trip. At turns hilarious and heartwrenching, Instructions for a Broken Heart
...more
Published May 1st 2011 by Sourcebooks Fire
Kim Culbertson is the author of the teen novels THE WONDER OF US (Scholastic 2017), THE POSSIBILITY OF NOW (Scholastic 2016), CATCH A FALLING STAR (Scholastic 2014), INSTRUCTIONS FOR A BROKEN HEART (Sourcebooks 2011), and SONGS FOR A TEENAGE NOMAD (Sourcebooks 2010).

She believes books make the world a better place.

Happy Reading!

www.kimculbertson.com

...more
News & Interviews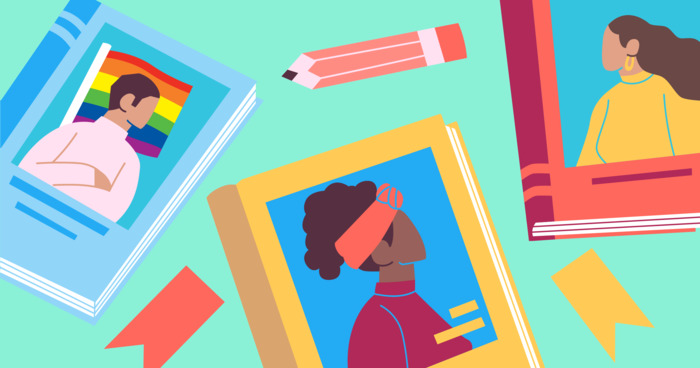 Contemporary young adult literature has often led the way in depicting the real-life issues facing teens from all backgrounds. To delve into ho...
"Instructions for a Broken Heart
I will find a bare patch of earth, somewhere where the ruins have fallen away, somewhere where I can fit both hands, and I will dig a hole.
And into that hole, I will scream you, I will dump all the shadow places of my heart—the times you didn't call when you said you'd call, the way you only half listened to my poems, your eyes on people coming through the swinging door of the café—not on me—your ears, not really turned toward me. For all those times I started to tell you about the fight with my dad or when my grandma died, and you said something about your car, something about the math test you flunked, as an answer. I will scream into that hole the silence of dark nights after you'd kissed me, how when I asked if something was wrong—and something was obviously so very wrong—how you said "nothing," how you didn't tell me until I had to see it in the dim light of a costume barn—so much wrong. I will scream all of it.
Then I will fill it in with dark earth, leave it here in Italy, so there will be an ocean between the hole and me.
Because then I can bring home a heart full of the light patches. A heart that sees the sunset you saw that night outside of Taco Bell, the way you pointed out that it made the trees seem on fire, a heart that holds the time your little brother fell on his bike at the fairgrounds and you had pockets full of bright colored Band-Aids and you kissed the bare skin of his knees. I will take that home with me. In my heart. I will take home your final Hamlet monologue on the dark stage when you cried closing night and it wasn't really acting, you cried because you felt the words in you and on that bare stage you felt the way I feel every day of my life, every second, the way the words, the light and dark, the spotlight in your face, made you Hamlet for that brief hiccup of a moment, made you a poet, an artist at your core. I get to take Italy home with me, the Italy that showed me you and the Italy that showed me—me—the Italy that wrote me my very own instructions for a broken heart. And I get to leave the other heart in a hole.
We are over. I know this. But we are not blank. We were a beautiful building made of stone, crumbled now and covered in vines.
But not blank. Not forgotten. We are a history.
We are beauty out of ruins."
— 23 likes
"What's painful is that what you had together, all your inside jokes and favorite restaurants and that movie you both loved but everyone else hated—that's gone, and there's no replacement for it, you never replicate it, never get to have it ever again…"
— 16 likes
More quotes…