Goodreads helps you keep track of books you want to read.
Start by marking "Spurious" as Want to Read:
Spurious
In a raucous debut that summons up Britain's fabled Goon Squad comedies, writer and philosopher Lars Iyer tells the story of someone very like himself with a "slightly more successful" friend and their journeys in search of more palatable literary conferences and better gin. One reason for their journeys: the narrator's home is slowly being taken over by a fungus that no o
...more
Published January 25th 2011 by Melville House
Lars Iyer is the author of the novel Wittgenstein Jr (2014). He has also written a trilogy of novels – Spurious, Dogma and Exodus. Iyer has also written two scholarly books on the work of Maurice Blanchot. He teaches philosophy at Newcastle University in the UK.
Other books in the series
News & Interviews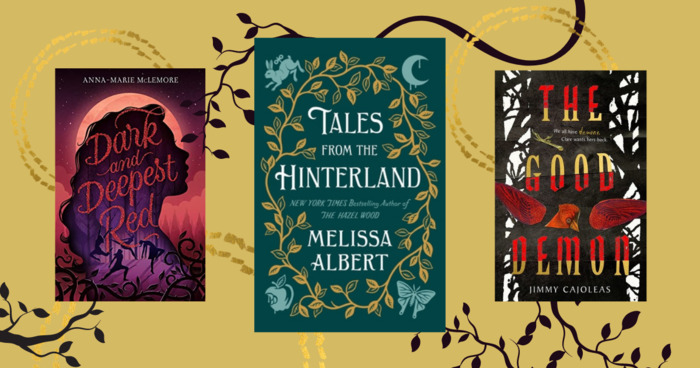 Melissa Albert burst onto the YA scene (and catapulted into readers' hearts) with her 2018 debut The Hazel Wood. This darkly fantastical...
"As we look out to sea, a great shadow seems to move under the water. He can see it, says W. - 'Look: the kraken of your idiocy'. Yes, there it is, moving darkly beneath the water."
— 2 likes
"Her şey neden ters gitmeye başladı?" diye düşüncelere dalıyor. Cevabı ikimiz de biliyoruz: Edebiyat yüzünden! Ah keşke matematikten anlasaydık! Keşke matematiğe bassaydı kafamız!
W.'nin matematik kitapları var, her sene okumaya çalışıyor onları. "Diferansiyel denklemleri hiç yapamıyorum," diyor. Yunanca gibi. Yunancayı da her sene öğrenmeye çalışıyor ama haber kipinin geniş zamanında takılıp kalıyor. "Geniş zaman hep yeniyor beni." Matematiğe yatkın tanıdıklarımızın isimlerini sıralayıp iç geçiriyoruz. "Onların bir ederi var," diyor W., "bizim yok halbuki."
"Ama bizim de neşemiz var," diyor sonra. "Özünde neşeli insanlarız." Dediklerine katılıyorum. Çok azla yetinebiliyoruz, mutlu olmak için çok şeye ihtiyacımız yok. Aptallar mutludur, bunda hemfikiriz. Budalaca memnunuz halimizden. "Galiba bana kazandırdığın tek şey bu" diyor W., "bu budalalık."

Sınırlarımızı bildik ikimiz de hep, bu konuda hemfikiriz. Ama bu sınırları bilmek onları kabullenmekten çok farklı bir şey. Doğrusunu isterseniz bütün hayat hikayemiz sınırlarımızı kabullenmememiz ve pencereye toslayıp duran güveler gibi bu sınırlara çarpa çarpa kendimizi harap etmemizden ibaret.

Sınırlarımız bizi büyülüyor evet. En baştan beri bu sınırları hedef aldık kendimize; muhalefetimiz bizden herhangi bir beklentisi olan bir dünyaya değil, kendi beklentilerimize.

Ne yapabileceğimizi düşünüyorduk acaba? Nereden gelmişti bu vahşice umut? Bizimkinin saf bir budalalık hali olduğuna karar veriyoruz. Tamam, budalalıklarının derinliğini tam olarak kavrayamayan budalalarız biz. Budalalığın mistikleri denebilir bize; cehalet bulutlarının içinde kaybolmuş mistik budalalarız.

Budalalık, ortak noktamız bu. Arkadaşlığımız sınırlarımız üstüne kurulu ve bu temelden çok uzaklaşmıyor.
W. süpermarketten eve yürürken, "Neşe doluyuz," diyor, "bizi kurtaran bu." Neden başarısızlıklarımızı bunca eğlenceli buluyoruz? Ama gerçekten kurtarıyor bizi neşemiz; dünyaya hediyemiz bu. Çok azla memnun olabiliyoruz: Bize bir bakın, elimizde torbalar, içinde donmuş bir tavuk, biraz yeşillik, biraz baharat, güneşin altında eve yürüyoruz. Kahkaha bir yetenektir, diyorum. "Budalalık," diyor W., "bir yetenektir."
— 0 likes
More quotes…