Goodreads helps you keep track of books you want to read.
Start by marking "Dr. Atkins' New Diet Revolution" as Want to Read:
Dr. Atkins' New Diet Revolution
The #1 New York Times bestseller featuring the Atkins Nutritional Approach™— a celebrity-favorite diet perfect for losing weight before your wedding or to bounce back into shape post-baby, or if you just want to look and feel your best—includes delicious new menus and simple recipes, a free carb counter, and new tips for weight loss.

Millions of people have already discover
...more
Published December 14th 2004 by William Morrow Paperbacks (first published December 31st 1972)
Robert Coleman Atkins, MD was an American physician and cardiologist, best known for the Atkins Nutritional Approach (or "Atkins Diet"), a popular but controversial way of dieting that entails eating low-carbohydrate and high-protein foods, in addition to leaf vegetables and dietary supplements.

...more
News & Interviews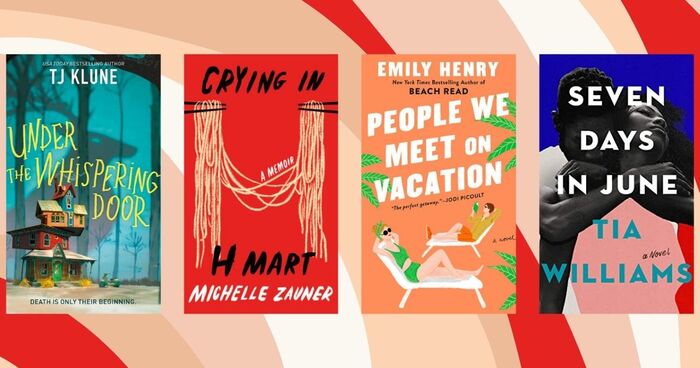 This collection is short, sweet and to-the-point. Below we have collected the most popular 2021 books as sorted by your fellow readers'...
"Eat either three regular-size meals a day or four or five smaller meals. Do not skip meals or go more than six waking hours without eating.
2. Eat liberally of combinations of fat and protein in the form of poultry, fish, shellfish, eggs and red meat, as well as of pure, natural fat in the form of butter, mayonnaise, olive oil, safflower, sunflower and other vegetable oils (preferably expeller-pressed or cold-pressed).
3. Eat no more than 20 grams a day of carbohydrate, most of which must come in the form of salad greens and other vegetables. You can eat approximately three cups-loosely packed-of salad, or two cups of salad plus one cup of other vegetables (see the list of acceptable vegetables on page 110).
4. Eat absolutely no fruit, bread, pasta, grains, starchy vegetables or dairy products other than cheese, cream or butter. Do not eat nuts or seeds in the first two weeks. Foods that combine protein and carbohydrates, such as chickpeas, kidney beans and other legumes, are not permitted at this time.
5. Eat nothing that is not on the acceptable foods list. And that means absolutely nothing! Your "just this one taste won't hurt" rationalization is the kiss of failure during this phase of Atkins.
6. Adjust the quantity you eat to suit your appetite, especially as it decreases. When hungry, eat the amount that makes you feel satisfied but not stuffed. When not hungry, eat a small controlled carbohydrate snack to accompany your nutritional supplements.
7. Don't assume any food is low in carbohydrate-instead read labels! Check the carb count (it's on every package) or use the carbohydrate gram counter in this book.
8. Eat out as often as you wish but be on guard for hidden carbs in gravies, sauces and dressings. Gravy is often made with flour or cornstarch, and sugar is sometimes an ingredient in salad dressing.
9. Avoid foods or drinks sweetened with aspartame. Instead, use sucralose or saccharin. Be sure to count each packet of any of these as 1 gram of carbs.
10. Avoid coffee, tea and soft drinks that contain caffeine. Excessive caffeine has been shown to cause low blood sugar, which can make you crave sugar.
11. Drink at least eight 8-ounce glasses of water each day to hydrate your body, avoid constipation and flush out the by-products of burning fat.
12. If you are constipated, mix a tablespoon or more of psyllium husks in a cup or more of water and drink daily. Or mix ground flaxseed into a shake or sprinkle wheat bran on a salad or vegetables."
— 2 likes
"THE POWER OF FIVE
These portions contain roughly 5 grams of carbohydrates. Food groups are arranged in the general order in which they should be added.
Vegetables
3/4 cup cooked spinach 1/2 cup red peppers 1 medium tomato 2/3 cup cooked broccoli 8 medium asparagus 1 cup cauliflower 1/3 cup chopped onions 1/2 California avocado 2/3 cup summer squash
Dairy
5 ounces farmer's cheese or pot cheese 5 ounces mozzarella cheese 1/2 cup cottage cheese 2/3 cup ricotta cheese 1/2 cup heavy cream
Nuts and Seeds
1 ounce of: macadamias (approximately ten to twelve nuts) walnuts (approximately fourteen halves) almonds (approximately twenty-four nuts) pecans (approximately thirty-one nuts) hulled sunflower seeds (three tablespoons) roasted shelled peanuts (approximately twenty-six nuts) 1/2 ounce of cashews (approximately nine nuts)
Fruits
1/4 cup blueberries 1/4 cup raspberries 1/2 cup strawberries 1/4 cup cantaloupe, honeydew
Juices
1/4 cup lemon juice 1/4 cup lime juice 1/2 cup tomato juice
Convenience Foods
You can select from the variety of convenience foods (bars and shakes are the two most available), but be sure to determine the actual number of digestible carbohydrate in any particular product (see Chapter 8, page 68)."
— 1 likes
More quotes…