Goodreads helps you keep track of books you want to read.
Start by marking "El retorno de los dragones (Crónicas de la Dragonlance, #1)" as Want to Read:
El retorno de los dragones
Son amigos de toda la vida que siguieron caminos distintos. Ahora vuelven a reunirse, aunque cada uno oculta a los demás algún secreto particular. Hablan de un mundo sobre el que se cierne la sombra de la guerra, cuentan historias de extraños monstruos, de criaturas míticas forjadas en la leyenda, pero no dicen nada de sus secretos. Al menos, no por el momento. No los reve
...more
Published 1984 by Timun Mas
Fantasy novelist who, along with Tracy Hickman, was one of the original creators of the Dragonlance game world. I've written numerous novels and short stories set in the world of Krynn, as well as series in other, original worlds. These include: Darksword, Rose of the Prophet, Star of the Guardians, DeathGate, Dragonvarld, Sovereign Stone, Dragonships, and the Dragon Brigade. I also wrote two para
...more
Other books in the series
Articles featuring this book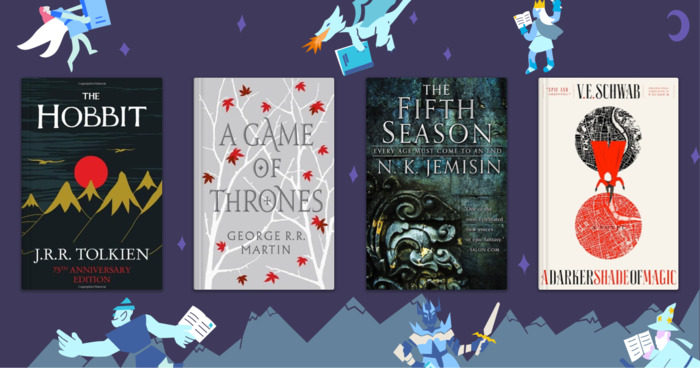 Dragons, demons, kings, queens, and the occasional farm boy (with a special destiny, of course): Fantasy literature has it all! To celebrate...
"You know," he said with unusual somberness, "I asked my father once why kenders were little, why we weren't big like humans and elves. I really wanted to be big," he said softly and for a moment he was quiet.
"What did your father say?" asked Fizban gently.
"He said kenders were small because we were meant to do small things. 'If you look at all the big things in the world closely,' he said, 'you'll see that they're really made up of small things all joined together.' That big dragon down there comes to nothing but tiny drops of blood, maybe. It's the small things that make the difference."
— 26 likes
"Well! I had the most fantastic dream! Trees crying blood. Horrible dead elves going around and killing people! Raistlin wearing black robes! It was the most incredible thing! And you were there, Sturm. Laurana and Flint. And everyone died! Well, almost everyone. Raistlin didn't. And there was a green dragon-'
Tasslehoff stopped. What was wrong with his friends? Their faces were pale, their eyes wide."
— 21 likes
More quotes…