Goodreads helps you keep track of books you want to read.
Start by marking "Forgive My Fins (Fins, #1)" as Want to Read:
Forgive My Fins
Unrequited love is hard enough when you're a normal teenage girl, but for Lily Sanderson, there's no such thing as a simple crush.
Lily has a secret, and it's not her huge crush on gorgeous swimming god Brody Bennett, who makes her heart beat flipper-fast. Lily's mermaid identity is a secret that can't get out, since she's not just any mermaid--she's a Thalassinian princess
...more
Published June 28th 2011 by Katherine Tegen Books (first published May 19th 2010)
Tera Lynn Childs is the award-winning YA author of the mythology-based Oh. My. Gods. series, the Forgive My Fins mermaid romance series, the kick-butt monster-hunting Sweet Venom trilogy, and the Darkly Fae series.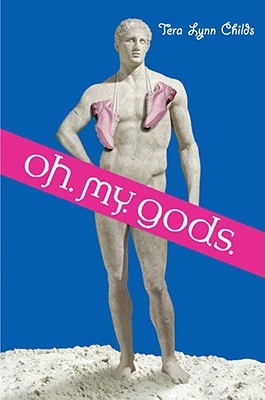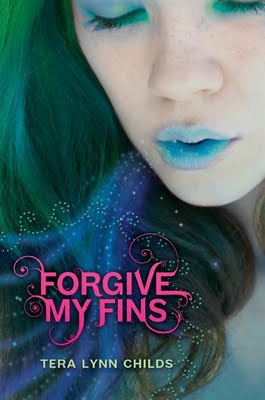 Her newest release is Myths and Mistletoe, a holiday story collection. She also wrote the City Chicks series and co-wrote the Hero Agenda and Creative HeArts series.


...more
Other books in the series
"Oh, Lily," He says shaking his head. "I know about love. About wanting and dreaming and wishing with every part of your soul. I know enough to reconize the parts that are real and teh parts that are only in my fantasy." Ge turns his head slightly to face me,
and I find myself saying,"L-like what?"
"Like when she cries and my heart tears in to little shreds, and all I can think of is making her forget the source of her sadness." His face is blank, emotionless. his words -and the underlying emotion bombarding me through the bond- more than make up for it. "That's real."
my voice is barely a whisper when I ask, "And fantasy?"
"Believing she'll ever feel the same way."
— 157 likes
"I don't believe it,' Quince says with absolute certainty. ' I don't believe anything magical can make someone more in love.' [...] He looks me right in the eye as he says, 'Love is already the strongest magic in the world."
— 148 likes
More quotes…