Goodreads helps you keep track of books you want to read.
Start by marking "ആടുജീവിതം | Aatujeevitham" as Want to Read:
ആടുജീവിതം | Aatujeevitham
ലക്ഷകണക്കിനു മലയാളികള്‍ ഗള്‍ഫില്‍ ജീവിക്കുന്നു, ലക്ഷങ്ങള്‍ ജീവിച്ചു തിരിച്ചു പോയിരിക്കുന്നു. ഇതില്‍ എത്ര പേര്‍ മരുഭൂമിയുടെ തീക്ഷ്‌ണത സത്യമായും അനുഭവിച്ചിട്ടുണ്ട്. ആ തീക്ഷ്ണത തൊട്ടറിഞ്ഞ, അഥവാ മണല്‍‌പരപ്പിലെ ജീവിതം ചുട്ടുപൊള്ളിച്ച നജീബ് എന്നയാളുടെ അനുഭവമാണ് ആടുജീവിതത്തിനു പ്രേരണയായതെന്ന് നോവലിസ്‌റ്റ് ബെന്യാമിന്‍ പറയുന്നു. പ്രവാസജീവിതത്തിലെ തികച്ചും വ്യത്യസ്‌തമായ ഒരേട്.
Published August 2008 by Green Books Pvt. Ltd
Benyamin (born 1971, Benny Daniel) is an Indian novelist and short story writer in Malayalam language from Nhettur, Kulanada, Pattanamtitta district of the south Indian state of Kerala. He is residing in the Kingdom of Bahrain since 1992, from the age of twenty, and his works appear regularly on Malayalam publications in Kerala.
News & Interviews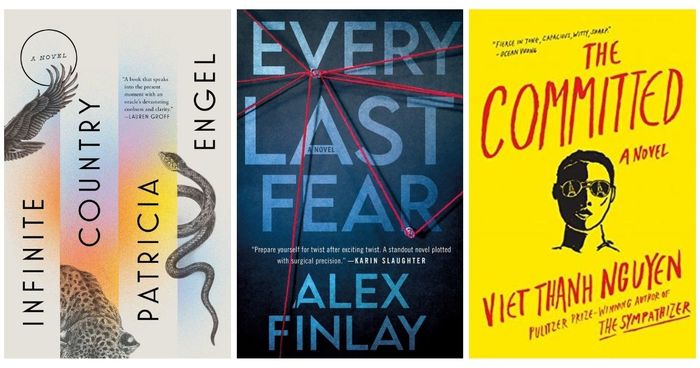 Need another excuse to treat yourself to a new book this week? We've got you covered with the buzziest new releases of the day. To create our...
"നാം അനുഭവിക്കാത്ത ജീവിതങ്ങളെല്ലാം നമുക്ക് വെറും കെട്ടുകഥകള്‍ മാത്രമാണ്."
— 29 likes
"പണക്കാരുടെ വണ്ടിയിലും വല്ലപ്പോഴും അള്ളാഹു സഞ്ചരിക്കുമെന്ന് എനിക്കന്നേരം മനസ്സിലായി."
— 5 likes
More quotes…