Goodreads helps you keep track of books you want to read.
Start by marking "Introduction to Metaphysics" as Want to Read: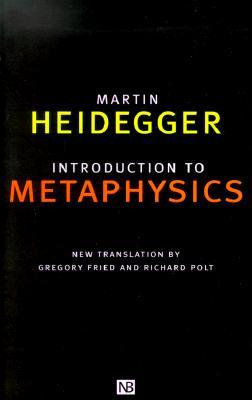 Introduction to Metaphysics
Contains a series of lectures delivered by Heidegger in 1935 at the University of Freiburg. In this work Heidegger presents the broadest and most intelligible account of the problem of being, as he sees this problem. First, he discusses the relevance of it by pointing out how this problem lies at the root not only of the most basic metaphysical questions but also of our hu
...more
Published August 11th 2000 by Yale University Press (first published July 1929)

Martin Heidegger (1889–1976) was a German philosopher whose work is perhaps most readily associated with phenomenology and existentialism, although his thinking should be identified as part of such philosophical movements only with extreme care and qualification. His ideas have exerted a seminal influence on the development of contemporary European philosophy. They have also had an impact far beyo
...more
More about Martin Heidegger...
"Why are there beings at all, instead of Nothing?"
— 124 likes
"When the farthest corner of the globe has been conquered
technologically and can be exploited economically; when any incident you like, in any place you like, at any time you like, becomes
accessible as fast as you like; when you can simultaneously "experience" an assassination attempt against a king in France and a symphony concert in Tokyo; when time is nothing but speed, instantaneity, and simultaneity, and time as history has vanished from all
Being of all peoples; when a boxer counts as the great man of a
people; when the tallies of millions at mass meetings are a triumph;
then, yes then, there still looms like a specter over all this uproar the
question: what for? — where to? — and what then?"
— 38 likes
More quotes…