Goodreads helps you keep track of books you want to read.
Start by marking "Il cuore avventuroso. Figurazioni e capricci " as Want to Read:
Il cuore avventuroso. Figurazioni e capricci
Nei racconti del Cuore avventuroso si intrecciano le due anime di Jünger: quella lucida e assorta del contemplatore e quella infiammata e penetrante del visionario. Dal suo sguardo, confinante spesso con l'allucinazione, sorgono visioni che si vorrebbe fossero soltanto sogni: fiabe crudeli in cui una giovane bionda è straziata da una sorella bruna; magici sobborghi di Berl
...more
Paperback
,
Le Fenici tascabili
,
180 pages
Published February 16th 2001 by Guanda (first published 1938)
Ernst Jünger was a decorated German soldier and author who became famous for his World War I memoir Storm of Steel. The son of a successful businessman and chemist, Jünger rebelled against an affluent upbringing and sought adventure in the Wandervogel, before running away to briefly serve in the French Foreign Legion, an illegal act. Because he escaped prosecution in Germany due to his father's ef
...more
News & Interviews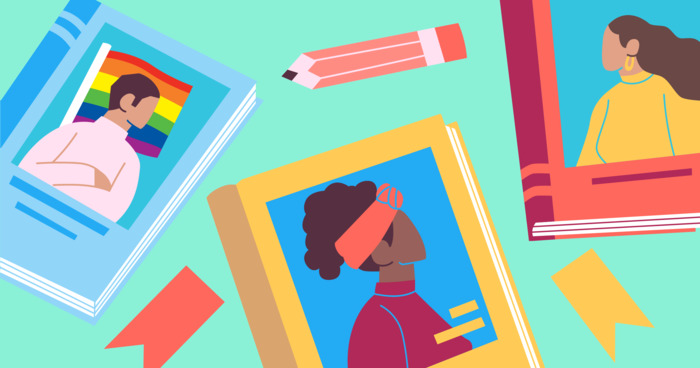 Contemporary young adult literature has often led the way in depicting the real-life issues facing teens from all backgrounds. To delve into ho...
"Das Vergnügen einsamer Spaziergänge beruht gewiss auch darauf, dass man das Seine mit sich trägt. Unser Bewusstsein begleitet uns gleich einem Kugelspiegel, oder besser gleich einer Aura, deren Mittelpunkt wir sind. Die schönen Bilder dringen in diese Aura ein und erfahren in ihr eine atmosphärische Veränderung. So schreiten wir unter Zeichen wie unter Nordlichtern, Sonnenringen und Regenbögen dahin. Diese erlesene Vermählung und Zeugung mit der Welt gehört zu den höchsten Genüssen, die uns beschieden sind."
— 1 likes
"Was ein südliches Meer an Geheimnissen birgt, ist für die an härtere Farben gewöhnten Augen des Norddeutschen von unerschöpflichem Reiz. Auch die Farben der Landtiere, etwa der Insekten, nehmen in heißeren Ländern an Reichtum und Mannigfaltigkeit zu; sie werden greller, metallischer, schärfer gegeneinander abgesetzt und herausfordernder. Aber nur das Meer gibt seinen Bewohnern jene spielende Eleganz und Weichheit der Töne, den irisierenden, bewegten Fluß seltener Gläser, die Harmonie der Übergänge, die wunderbare Zartheit und Innigkeit des Vergänglichen. Diese Farben sind traumhafter, sie gehören eher der Nacht als dem Tage an; sie bedürfen des dunkelblauen Abgrundes zum Schutz. Zuweilen klingen sie in ihren satten, violetten und dunkelroten Flecken, die sich in ein Fleisch brennen, das feinen weißen, rosa oder gelblichen Porzellanarten gleicht, an gewisse Orchideen, wie die Stanhopea, an; aber auch diese suchen ja die gleichmäßige, dunkelgrün dampfende Nacht der dichtesten Wälder auf. Es hat etwas Wunderbares, daß dieser magische Glanz gerade den feinsten, feuchtesten Strukturen des Lebens eigentümlich ist, und so bricht er denn auch aus dem kostbarsten und gefährdetsten Organ des menschlichen Körpers, aus dem Auge, hervor.

So ein Arbeitsraum, in dem das Leben in vielen Formen versammelt ist, drängt den Vergleich mit der Werkstatt eines Uhrmachers auf, in der große und kleine Zeiger über hundert bemalte Ziffernblätter gehen. Das Auge erblickt ein ungemein sinnreiches Werk, gleichviel auf welchem seiner Räder es ruht, ob auf dem Schirm der Meduse, der sich im Rhythmus des Atems öffnet und schließt, oder auf dem winzigen Bläschen im Leib eines einzelligen Tieres, das im Takt des Herzschlages pulsiert.

Jedes dieser Pendel, ob es nun lang ausholt oder kurz, schwingt in dem Punkte, der das Zentrum aller Zeiten ist."
— 0 likes
More quotes…