Goodreads helps you keep track of books you want to read.
Start by marking "Sweet Dreams" as Want to Read:
Sweet Dreams
The description of heaven in Revelation reveals a cubical city with 21,000 furlong sides; the whole place being made of pure gold. Howard Baker, 20th century man, well-educated and a liberal with genuine social concerns, is soon to find out just how real heaven is!
Published August 3rd 1993 by Penguin UK (first published 1973)
Michael Frayn is an English playwright and novelist. He is best known as the author of the farce Noises Off and the dramas Copenhagen and Democracy. His novels, such as Towards the End of the Morning, Headlong and Spies, have also been critical and commercial successes, making him one of the handful of writers in the English language to succeed in both drama and prose fiction. His works often rais
...more
Related Articles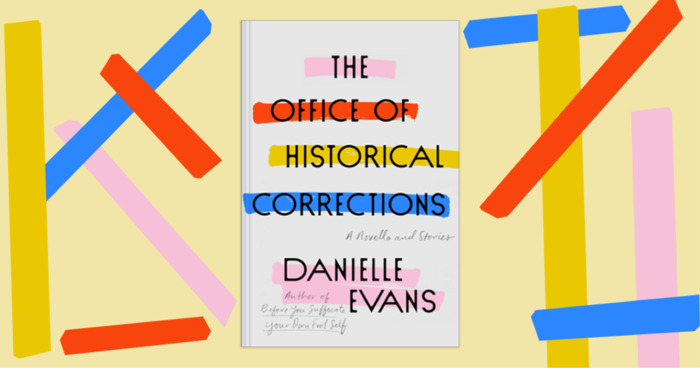 Danielle Evans was just 26 when she released her short story collection Before You Suffocate Your Own Fool Self in 2010, a multi-award-winning...
"I can't help feeling," says Howard, sticking his head forward ruefully, "now I know who you are, that I've been a bit outspoken in some of my remarks about the system."

"Not at all!" says Freddie.

"Not a bit!" says Caroline.

"But I must in all honesty say," says Howard very quickly, jutting his chin out and smilingly blinking his eyes, "that I still think there are a number of things in the universe which really need seriously looking into."

"Oh, the whole thing!" says Freddie with feeling.

"Ghastly mess," says Caroline.

"Absolute disaster area," says Freddie.

"Frightful," says Caroline.

"So far as one can understand it," says Freddie.

"Freddie feels frightfully strongly about it, you see," says Caroline.

Howard looks from one to the other in astonishment.

"Good heavens!" he says. "I should never have guessed...."

"Oh, Freddie's a terrific radical," says Caroline.

"Really?" says Howard.

"A terrible firebrand, really," says Caroline.

Freddie knots himself up.

"A bit firebrandish," he admits.

"A bit of a Maoist, to tell you the truth," says Caroline.

She looks sideways at Howard to see how he is taking this. So does Freddie.

"A Maoist?" says Howard, astonished.

"Permanent revolution," says Caroline.

"That style of thing," agrees Freddie.

"What he feels, you see," says Caroline, "is that people ought to struggle pretty well all the time against the limitations of the world and their own nature. Not stop."

Howard gazes at Freddie, deeply impressed.

"Don't worry," says Freddie. "I don't think my views have much effect."
— 3 likes
"I beg your pardon?" says Howard.

Freddie clears his throat, and forces himself to look Howard in the eye.

"I said, I'm God."

He folds his arms very tightly, and looks away over Howard's shoulder. He is plainly embarrassed. So is Howard. He is embarrassed to have embarrassed Freddie.

"I'm terribly sorry," says Howard.

"Can't be helped," says Freddie. "Just one of those things."

"I mean, I'm sorry not to have known."

"Not at all. I'm sorry I had to spring it on you like that."

There is an awkward silence. Freddie fiddles with his biscuit, breaking it into small pieces, and dropping crumbs which catch in the hairy surface of his trousers.

"Well," says Howard. "Congratulations."

"Oh," says Freddie. "Thanks."
----------
The more Howard thinks about it, the less he knows where to look or what to do with his hands. He tries putting them behind his back and looking at the floor, smiling reflectively. Freddie is having difficulties, too. He puts his dry biscuit down, and with his left hand seizes his right elbow. With his right hand he takes hold of his chin. Then he, too, examines the floor.

"On second thoughts," he says, "I don't know about congratulations. Not like being elected to a fellowship, or whatever. Wasn't open to other candidates, you see."
— 1 likes
More quotes…