Goodreads helps you keep track of books you want to read.
Start by marking "From Bad to Cursed (Bad Girls Don't Die, #2)" as Want to Read:
From Bad to Cursed
Alexis is the last girl you'd expect to sell her soul. She already has everything she needs--an adorable boyfriend, the perfect best friend, and a little sister who's finally recovering after being possessed by an evil spirit, then institutionalized.
Alexis is thrilled when her sister joins a club; new friends are just what Kasey needs. It's strange, though, to see how fas
...more
Published June 14th 2011 by Hyperion
Katie Alender (rhymes with "calendar"!) grew up in South Florida. She is the third of four children (three girls and a boy) and the child of three very loving and encouraging parents.

She attended high school at the Palm Beach County School of the Arts, studying Communication Arts. From there, she went on to the Florida State University Film School, which led her to her current hometown, a tiny ham
...more
Other books in the series
Related Articles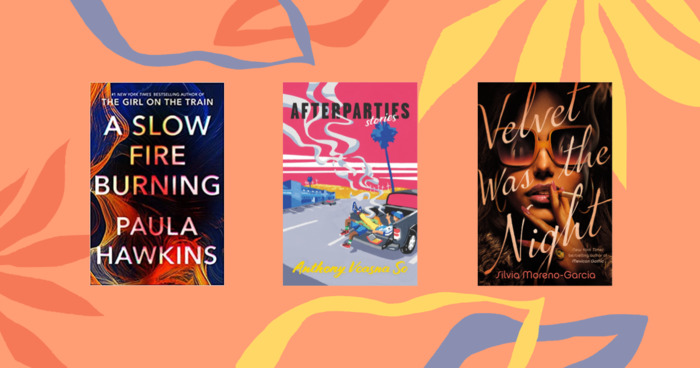 When it comes to whiling away the dog days of summer, nothing is better than a good book. Or two. Or three. Let's say ten! We're getting...
"Stay sunny, we said to each other.
Because if you don't the whole world will know you're a monster."
— 24 likes
"As I went to stand up, I felt a tiny point of pressure on my back.
"Don't move," Kasey whispered.
I stayed bent over.
"Drop the knife," she said.
"Excuse me, I'm using it," I said.
She swallowed hard. "For what?"
"Mom and Dad. You."
The pressure on my back increased. "Drop it, Alexis."
Drop it? Like I was a bad dog running around with a sock in my mouth.
"How long will this take?" I asked, setting the knife on the floor. "I'm in the middle of something."
Get in the bathroom," she said.
The faster I indulged her, the faster it would be over with. So I walked into the bathroom. She followed, kicking the knife toward the end of the hallway and flipping on the bathroom light.
"What's this all about, Kasey?" I asked, turning around. At the sight of my face, she gasped, and the point of the fireplace poker she was holding wavered in her hands. I realized a second too late that I'd missed my chance to grab it and smash it into the side of her head.
"What's happening to you?" she whispered.
I glanced in the mirror. The darkness had begun to spread from my mouth and eyes. It leached out in inky puddles with thin tendrils of black snaking out in delicate feathery patterns.
What's happening to me? What was she talking about?
"So you have a pointy stick," I said. "Big deal. get out of my way."

"What are you going to do?" I sneered.

"Poke me?"
'I'll hit you, Lexi." Her face was stony. "As hard as I have to."
Whatever. I'm really not in the mood.
"Can we talk about this in the morning?" I asked. After I kill you?
"No," her eyes hardened. "Get your toothbrush."
"What?"
"Pick up your toothbrush, and stick it down your throat."
"Kasey-"
"Do it," she said.
"Ugh, fine. You're sick, you know that?"
"Get in the tub."

"Happy?"

I stuck the toothbrush into my throat. Instantly, I gagged and doubled over.
"Do it again," she said.
"God Kasey," I cried. Stabbing people was one thing. But making them barf- that was just disturbing."
— 10 likes
More quotes…