Goodreads helps you keep track of books you want to read.
Start by marking "The Legacy of Heorot (Heorot #1)" as Want to Read:
The Legacy of Heorot
The colonists from Earth have spent a century in cold sleep to make the first journey, one way, to settle a planet in another solar system. Avalon seems perfect, a verdant, livable world still in its prehistoric age. The biologists and engineers who busy themselves planting and building scoff at the warnings of professional soldier Cadmann Weyland until a large, unnaturall
...more
Published August 1st 1989 by Pocket Books (first published July 15th 1987)
Laurence van Cott Niven's best known work is Ringworld (Ringworld, #1) (1970), which received the Hugo, Locus, Ditmar, and Nebula awards. His work is primarily hard science fiction, using big science concepts and theoretical physics. The creation of thoroughly worked-out alien species, which are very different from humans both physically and mentally, is recognized as one of Niven's main strengths
...more
Other books in the series
Related Articles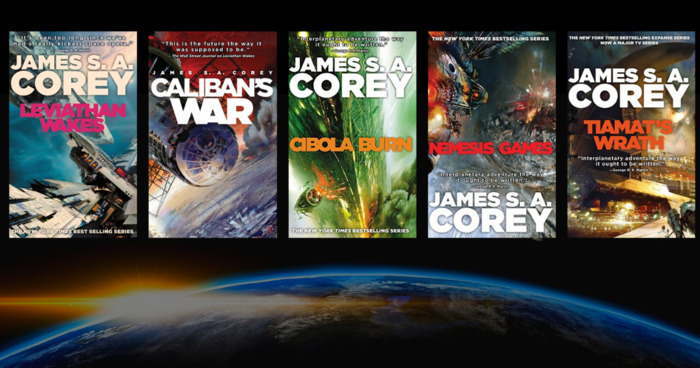 You probably know coauthors Daniel Abraham and Ty Franck as James S.A. Corey—their shared pen name. And you probably know them from their wildly...