Goodreads helps you keep track of books you want to read.
Start by marking "The Ceremonies" as Want to Read:
The Ceremonies
"The tree was dead, But crouched amid its branches something lived: something older far than mankind. Something that breathed, schemed, felt itself dying and, dying, lived on. It was outside nature, and alone. Its time would come..."

Jeremy Freirs had decided to spend his summer in quiet seclusion on the Poroth's farm in Gilead. It was the perfect place to catch up on his r
...more
Published 1985 by Pan Books (first published July 1st 1984)
News & Interviews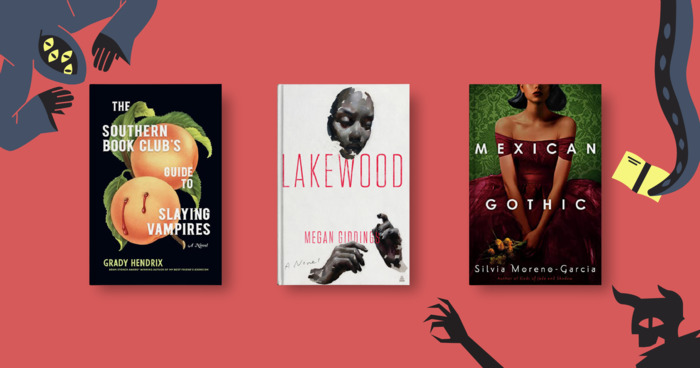 You'd think that with, well, everything this year has had in store for us, readers would flock to sweet stories with happy endings. But as...
"Then, idly scratching his nose, he walks to the bookcase in the living room and stoops before a set of drab brown Victorian volumes gathering dust on the second shelf from the bottom.

How amusing, he thinks, as he withdraws one of them-amusing that a key to dark and ancient rites should survive in such innocuous-looking form.

A young fool like Freirs would probably refuse to believe it. Like the rest of his doomed kind, he'd probably expect such lore to be found only in ancient leather-bound tomes with gothic lettering and portentously sinister titles. He'd search for it in mysterious old trunks and private vaults, in the "restricted" sections of libraries, in intricately carved wood chests with secret compartments.

But there are no real secrets, the Old One knows. Secrets are ultimately too hard to conceal. The keys to the rites that will transform the world are neither hidden nor rare nor expensive. They are available to anyone. You can find them on the paperback racks or in any second-hand bookshop."
— 3 likes
"She took particular comfort in certain familiar sights and sounds that marked her day: the buzz of the fluorescent lights, the pale figures sprawled silent and motionless over their reading, the reassuring feel of her book cart as she wheeled it down the aisle, and the books themselves, symbols of order on their backs - young adulthood reduced to "YA," mystery reduced to a tiny red skull."
— 2 likes
More quotes…