Goodreads helps you keep track of books you want to read.
Start by marking "Agent to the Stars" as Want to Read:
Agent to the Stars
The space-faring Yherajk have come to Earth to meet us and to begin humanity's first interstellar friendship. There's just one problem: They're hideously ugly and they smell like rotting fish. So getting humanity's trust is a challenge. The Yherajk need someone who can help them close the deal. Enter Thomas Stein, who knows something about closing deals. He's one of Hollyw
...more
Published August 1st 2005 by Subterranean Press (first published December 8th 2004)
John Scalzi, having declared his absolute boredom with biographies, disappeared in a puff of glitter and lilac scent.

(If you want to contact John, using the mail function here is a really bad way to do it. Go to his site and use the contact information you find there.)
Related Articles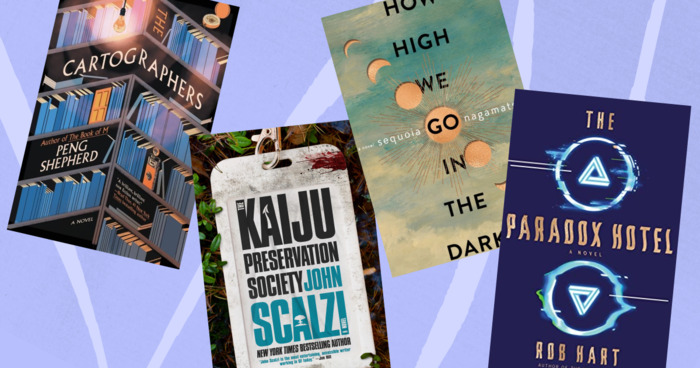 Judging by early reviews and general pop-culture impact, Emily St. John Mandel (Station Eleven) has hit a home run with her latest novel, Sea...
"What if I told you that that which makes you fundamentally human is something that you share with another people, a people so different from you that they might appear strange or frightening at first glance. A people who might terrify you from appearance alone. Could you make the jump, and understand that inside, they are not so different at all?"
— 5 likes
"Look," he said. "We'd like you to return the salary." "Oh, is that all?" I said. "Heck. That's easy. The answer is no." "What?" "No." "No?" "What part of that two-letter word don't you understand, Brad?" I asked. "Was it the vowel that threw you, or the consonant ?"
— 4 likes
More quotes…