Goodreads helps you keep track of books you want to read.
Start by marking "The Keeping (Law of the Lycans, #2)" as Want to Read:
The Keeping
Ryne Taylor was a sexy bad-ass Alpha set on establishing a new pack. Melody Greene was a journalism student researching his work as a photographer-or so she said. But could Mel really be trusted or had she stumbled upon his secret? And if she knew, could Ryne save himself and the pack he'd left behind without enacting a deadly ancient law known as The Keeping? Sequel to Th
...more
Published July 1st 2010 by Smashwords
Nicky Charles is an independent writer/publisher who became an author quite by accident. She always saw herself as a 'reader not a writer' and can thank—or blame, depending on the day—her friend/editor and fellow author, Jan Gordon, for the career she now finds herself immersed in. The tale goes something like this:

In January of 2009, Nicky penned a fanfiction for an old TV series, "Scarecrow and
...more
Other books in the series
Related Articles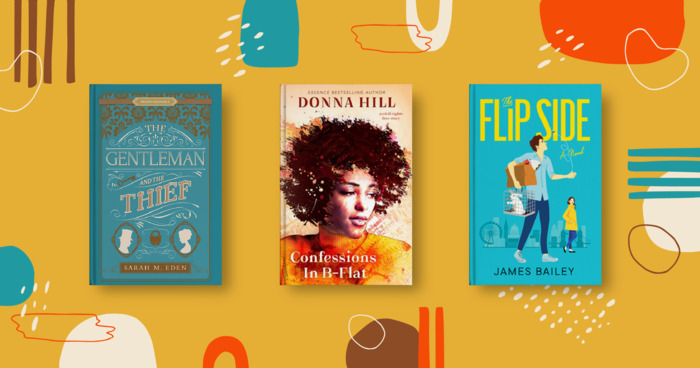 Some people love books. Some people fall in love. And some people fall in love with books about falling in love. Every month our team sorts...
"Glancing about the small apartment for some form of weapon, Lucy finally found a large carving knife and a heavy frying pan. She was pretty sure she'd never have the guts to use the knife so left it and took the pan instead. Testing the weight of the frying pan in her hand, she took a defensive position by the door. After what seemed like ages, Lucy heard footsteps approaching down the hall. Flexing her fingers, she checked her grip on the frying pan and braced herself for what might come. The steps paused outside; Lucy took a deep breath and held it as she watched the handle slowly turn. Letting out the breath and taking another to steady her nerves, she waited for the door to open slowly, Instead, it swung inward with enough force to make her jump. Taking no time to think, she swung the frying pan with all her might towards the newcomer. Unfortunately her aim was off and she missed her target, hitting the wall with a resounding clunk. Before she could comprehend what was happening, something hard hit her across the head and she fell to the ground stunned."
— 0 likes
"And then it was the weirdest thing, just liked you'd see in a cartoon." Daniel jumped in, his wonder at the event he was describing causing him to momentarily forget he was in trouble. "She turned to run, and bang!" Clapping his hands together, he gestured to show what happened. "She ran right smack into a tree and then just sort of slid down the trunk." He shook his head. "I never thought that sort of thing happened in real life."
— 0 likes
More quotes…