Goodreads helps you keep track of books you want to read.
Start by marking "Dhalgren" as Want to Read:
Dhalgren
In Dhalgren, perhaps one of the most profound and bestselling science fiction novels of all time, Samuel R. Delany has produced a novel "to stand with the best American fiction of the 1970s" (Jonathan Lethem).

Bellona is a city at the dead center of the United States. Something has happened there…. The population has fled. Madmen and criminals wander the streets. Strange po
...more
Published May 15th 2001 by Vintage (first published January 1975)
Samuel Ray Delany, also known as "Chip," is an award-winning American science fiction author. He was born to a prominent black family on April 1, 1942, and raised in Harlem. His mother, Margaret Carey Boyd Delany, was a library clerk in the New York Public Library system. His father, Samuel Ray Delany, Senior, ran a successful Harlem undertaking establishment, Levy & Delany Funeral Home, on 7th Av
...more
Articles featuring this book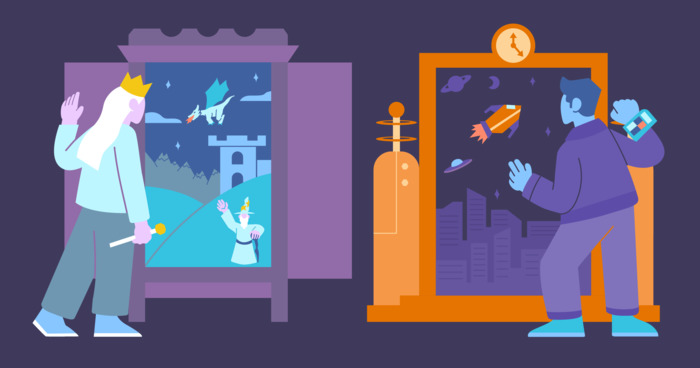 Science fiction and fantasy have spawned some of the most imaginative plots and settings in existence. Makes sense, given that these genres are...
"You meet a new person, you go with him and suddenly you get a whole new city...you go down new streets, you see houses you never saw before, pass places you didn't even know were there. Everything changes."
— 123 likes
"But I realized something. About art. And psychiatry. They're both self-perpetuating systems. Like religion. All three of them promise you a sense of inner worth and meaning, and spend a lot of time telling you about the suffering you have to go through to achieve it. As soon as you get a problem in any one of them, the solution it gives is always to go deeper into the same system. They're all in rather uneasy truce with one another in what's actually a mortal battle. Like all self-reinforcing systems. At best, each is trying to encompass the other two and define them as sub-groups. You know: religion and art are both forms of madness and madness is the realm of psychiatry. Or, art is the study and praise of man and man's ideals, so therefore a religious experience just becomes a brutalized aesthetic response and psychiatry is just another tool for the artist to observe man and render his portraits more accurately. And the religious attitude I guess is that the other two are only useful as long as they promote the good life. At worst, they all try to destroy one another. Which is what my psychiatrist, whether he knew it or not, was trying, quite effectively, to do to my painting. I gave up psychiatry too, pretty soon. I just didn't want to get all wound up in any systems at all."
— 57 likes
More quotes…