Goodreads helps you keep track of books you want to read.
Start by marking "The Conspiracy Against the Human Race" as Want to Read:
The Conspiracy Against the Human Race
His fiction is known to be some of the most terrifying in the genre of supernatural horror, but Thomas Ligotti's first nonfiction book may be even scarier. Drawing on philosophy, literature, neuroscience, and other fields of study, Ligotti takes the penetrating lens of his imagination and turns it on his audience, causing them to grapple with the brutal reality that they a
...more
Published June 25th 2010 by Hippocampus Press
Thomas Ligotti is a contemporary American horror author and reclusive literary cult figure. His writings, while unique in style, have been noted as major continuations of several literary genres—most prominently Lovecraftian horror—and have overall been described as works of "philosophical horror", often written as philosophical novels with a "darker" undertone which is similar to gothic fiction.
...more
News & Interviews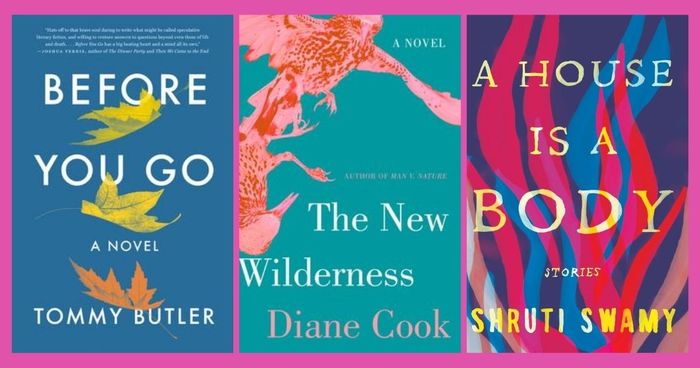 Need another excuse to treat yourself to a new book this week? We've got you covered with the buzziest new releases of the day. To create our lis...
"This is the great lesson the depressive learns: Nothing in the world is inherently compelling. Whatever may be really "out there" cannot project itself as an affective experience. It is all a vacuous affair with only a chemical prestige. Nothing is either good or bad, desirable or undesirable, or anything else except that it is made so by laboratories inside us producing the emotions on which we live. And to live on our emotions is to live arbitrarily, inaccurately—imparting meaning to what has none of its own. Yet what other way is there to live? Without the ever-clanking machinery of emotion, everything would come to a standstill. There would be nothing to do, nowhere to go, nothing to be, and no one to know. The alternatives are clear: to live falsely as pawns of affect, or to live factually as depressives, or as individuals who know what is known to the depressive. How advantageous that we are not coerced into choosing one or the other, neither choice being excellent. One look at human existence is proof enough that our species will not be released from the stranglehold of emotionalism that anchors it to hallucinations. That may be no way to live, but to opt for depression would be to opt out of existence as we consciously know it."
— 267 likes
"For the rest of the earth's organisms, existence is relatively uncomplicated. Their lives are about three things: survival, reproduction, death—and nothing else. But we know too much to content ourselves with surviving, reproducing, dying—and nothing else. We know we are alive and know we will die. We also know we will suffer during our lives before suffering—slowly or quickly—as we draw near to death. This is the knowledge we "enjoy" as the most intelligent organisms to gush from the womb of nature. And being so, we feel shortchanged if there is nothing else for us than to survive, reproduce, and die. We want there to be more to it than that, or to think there is. This is the tragedy: Consciousness has forced us into the paradoxical position of striving to be unself-conscious of what we are—hunks of spoiling flesh on disintegrating bones."
— 204 likes
More quotes…