Goodreads helps you keep track of books you want to read.
Start by marking "Zodiac" as Want to Read:
Zodiac
Sangamon Taylor's a New Age Sam Spade who sports a wet suit instead of a trench coat and prefers Jolt from the can to Scotch on the rocks. He knows about chemical sludge the way he knows about evil -- all too intimately. And the toxic trail he follows leads to some high and foul places. Before long Taylor's house is bombed, his every move followed, he's adopted by reservat
...more
Mass Market Paperback
,
308 pages
Published July 1st 1995 by Spectra (first published May 1988)
Neal Stephenson is the author of Reamde, Anathem, and the three-volume historical epic the Baroque Cycle (Quicksilver, The Confusion, and The System of the World), as well as Cryptonomicon, The Diamond Age, Snow Crash, and Zodiac. He lives in Seattle, Washington.
Articles featuring this book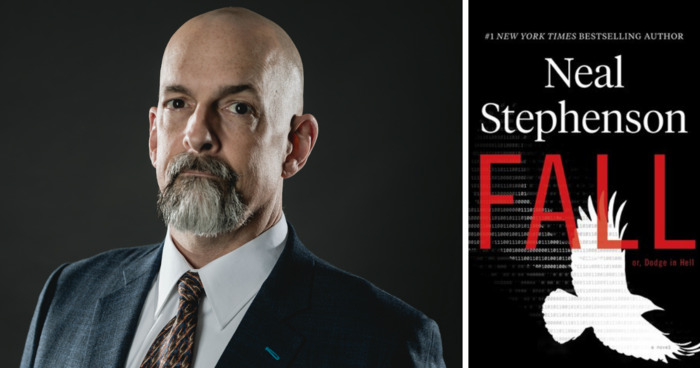 Neal Stephenson is the bestselling author of the novels Snow Crash, Cryptonomicon, Seveneves, Reamde, Anathem, The System of...
"If you've put yourself in a position where someone has to see you in order for you to be safe - to see you, and to give a fuck - you've already blown it."
— 18 likes
"I had to ride slow because I was taking my guerrilla route, the one I follow when I assume that everyone in a car is out to get me. My nighttime attitude is, anyone can run you down and get away with it. Why give some drunk the chance to plaster me against a car? That's why I don't even own a bike light, or one of those godawful reflective suits. Because if you've put yourself in a position where someone has to see you in order for you to be safe--to see you, and to give a fuck--you've already blown it... We had a nice ride through the darkness. On those bikes we were weak and vulnerable, but invisible, elusive, aware of everything within a two-block radius."
— 11 likes
More quotes…