Goodreads helps you keep track of books you want to read.
Start by marking "Myths to Live By" as Want to Read:
Myths to Live By
What is a properly functioning mythology and what are its functions? Can we use myths to help relieve our modern anxiety, or do they help foster it? In Myths to Live By, Joseph Campbell explores the enduring power of the universal myths that influence our lives daily and examines the myth-making process from the primitive past to the immediate present, retuning always to t
...more
Published February 1st 1993 by Penguin Compass (first published 1972)
Joseph Campbell was an American author and teacher best known for his work in the field of comparative mythology. He was born in New York City in 1904, and from early childhood he became interested in mythology. He loved to read books about American Indian cultures, and frequently visited the American Museum of Natural History in New York, where he was fascinated by the museum's collection of tote
...more
News & Interviews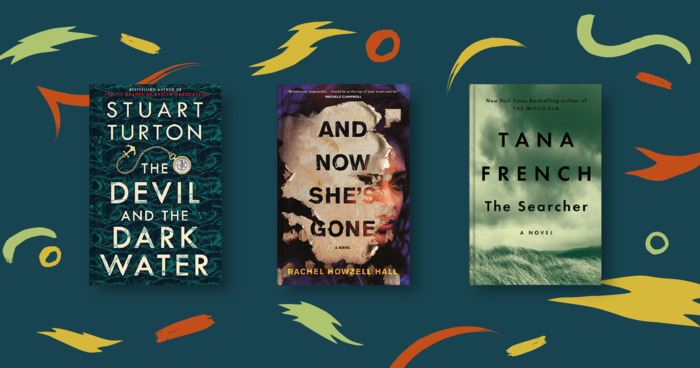 It's time to turn your attention to something dark and twisty, to a story (or two or three) so engaging, the pages just fly by. In short, it's...
"To become—in Jung's terms—individuated, to live as a released individual, one has to know how and when to put on and to put off the masks of one's various life roles. 'When in Rome, do as the Romans do,' and when at home, do not keep on the mask of the role you play in the Senate chamber. But this, finally, is not easy, since some of the masks cut deep. They include judgment and moral values. They include one's pride, ambition, and achievement. They include one's infatuations. It is a common thing to be overly impressed by and attached to masks, either some mask of one's own or the mana-masks of others. The work of individuation, however, demands that one should not be compulsively affected in this way. The aim of individuation requires that one should find and then learn to live out of one's own center, in control of one's for and against. And this cannot be achieved by enacting and responding to any general masquerade of fixed roles."
— 52 likes
"The LSD phenomenon, on the other hand, is—to me at least—more interesting. It is an intentionally achieved schizophrenia, with the expectation of a spontaneous remission—which, however, does not always follow. Yoga, too, is intentional schizophrenia: one breaks away from the world, plunging inward, and the ranges of vision experienced are in fact the same as those of a psychosis. But what, then, is the difference? What is the difference between a psychotic or LSD experience and a yogic, or a mystical? The plunges are all into the same deep inward sea; of that there can be no doubt. The symbolic figures encountered are in many instances identical (and I shall have something more to say about those in a moment). But there is an important difference. The difference—to put it sharply—is equivalent simply to that between a diver who can swim and one who cannot. The mystic, endowed with native talents for this sort of thing and following, stage by stage, the instruction of a master, enters the waters and finds he can swim; whereas the schizophrenic, unprepared, unguided, and ungifted, has fallen or has intentionally plunged, and is drowning."
— 32 likes
More quotes…