Goodreads helps you keep track of books you want to read.
Start by marking "Hinds' Feet on High Places" as Want to Read:
Hinds' Feet on High Places
With over 2 million copies sold, Hinds' Feet on High Places remains Hannah Hurnard's best known and most beloved book: a timeless allegory dramatizing the yearning of God's children to be led to new heights of love, joy, and victory. In this moving tale, follow Much-Afraid on her spiritual journey as she overcomes many dangers and mounts at last to the High Places. There s
...more
Published November 23rd 1979 by Tyndale Momentum (first published 1955)
Hanna Hurnard was a twentieth century Christian author, best known for her allegory Hinds' Feet on High Places.
Hurnard was born in 1905 in Colchester, England to Quaker parents. She graduated from Ridgelands Bible College of Great Britain in 1926. In 1932 she became an independent missionary, moving to Haifa, Israel. Her work in Israel lasted 50 years, although she would later maintain a home in E
...more
Other books in the series
News & Interviews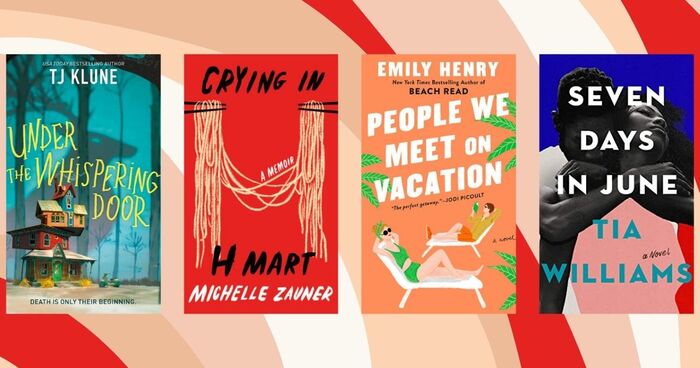 This collection is short, sweet and to-the-point. Below we have collected the most popular 2021 books as sorted by your fellow readers'...
"She bent forward to look, then gave a startled little cry and drew back. There was indeed a seed lying in the palm of his hand, but it was shaped exactly like a long, sharply-pointed thorn… 'The seed looks very sharp,' she said shrinkingly. 'Won't it hurt if you put it into my heart?'

He answered gently, 'It is so sharp that it slips in very quickly. But, Much-Afraid, I have already warned you that Love and Pain go together, for a time at least. If you would know Love, you must know pain too.'

Much-Afraid looked at the thorn and shrank from it. Then she looked at the Shepherd's face and repeated his words to herself. 'When the seed of Love in your heart is ready to bloom, you will be loved in return,' and a strange new courage entered her. She suddenly stepped forward, bared her heart, and said, 'Please plant the seed here in my heart.'

His face lit up with a glad smile and he said with a note of joy in his voice, 'Now you will be able to go with me to the High Places and be a citizen in the Kingdom of my Father.'

Then he pressed the thorn into her heart. It was true, just as he had said, it did cause a piercing pain, but it slipped in quickly and then, suddenly, a sweetness she had never felt or imagined before tingled through her. It was bittersweet, but the sweetness was the stronger. She thought of the Shepherd's words, 'It is so happy to love,' and her pale, sallow cheeks suddenly glowed pink and her eyes shown. For a moment Much-Afraid did not look afraid at all."
— 75 likes
"When you wear the weed of impatience in your heart instead of the flower Acceptance-with-Joy, you will always find your enemies get an advantage over you."
— 61 likes
More quotes…