Goodreads helps you keep track of books you want to read.
Start by marking "Kingdom Of Moonlight (Akora, #2)" as Want to Read:
Kingdom Of Moonlight
Readers were first captivated by the tantalizing kingdom of Akora in Josie Litton's breathtaking Dream Island. Now the legendary nation renowned for the strength of its warriors--and the allure of its women--faces a threat to its future. Only the forbidden passion between an outsider and its own young princess can determine its fate....

Kingdom of Moonlight

It is the first
...more
Published June 25th 2002 by Bantam
Josie Litton is the author of several NY Times and USA Today bestselling romances.

Married and living in Connecticut, she is the parent of two grown children. Becoming an empty nester has left her plenty of time to write, think about writing, plan what to write next, and read. When she isnt doing that, shes cooking, gardening, and traveling.

...more
Other books in the series
Related Articles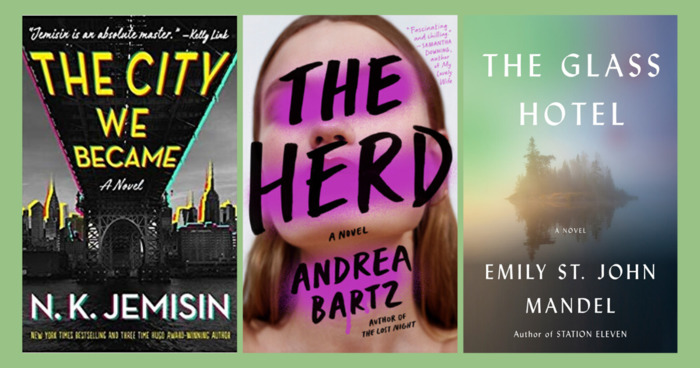 Need another excuse to treat yourself to new book this week? We've got you covered with the buzziest new releases of the day. To create our lis...
"I've had the best time! The spirit here is incredible. It's competitive, to be sure, but everyone supports each other. I was getting advice from men I was about to go against right up to the very moment the competitions began."
"That's wonderful," Joanna said and handed him a mug of lemonade. "You look absolutely awful."
"I showered," he replied, a bit defensively.
"She means the bruises," Kassandra said. She thought "awful" was going too far, for the truth was, he looked magnificent. He was a bit battered, however, as was to be expected. All the competitors were the same.
"These are nothing," he insisted, gesturing to the livid black-and-blue splotches with which he was adorned, and with the enthusiasm of a boy, added, "I won two silver bracelets. Here." He handed one to each of them and beamed as they put them on.
"Thank you," Joanna said sweetly and leaned over to kiss his cheek.
Kassandra stared at the bracelet, turning it round and round her wrist. In her quarters, there were chests fitted with silk-lined drawers that held precious jewels given to her because she was a princess. She wore them on occasion and enjoyed them. But never had she received anything so lovely as that simple silver bracelet won by sweat and skill in the Games.
"It's very nice," she said, and felt his gaze even as she refused to meet it."
— 1 likes
"He was presented to her as Spencer Perceval, the Prime Minister of England. Kassandra stiffened as he bent over her hand. Mercifully, he released her swiftly but then proceeded to speak with exaggerated enunciation as though he presumed "foreign" and "slow" were synonymous.
"I do hope your stay will be pleasant, Your Highness."
"Thank you, Prime Minister, I am quite assured that it will be. England is a delightful conjunction of seeming conflicts and contradictions, don't you think?"
Perceval frowned, taken by surprise and unsure how to respond. "Well, as to that-"
"After all, the culture that has produced that astonishing novel Sense and Sensibility and Lord Byron's…ummm…affecting work within the space of just a few short months can hardly be considered merely a self-aggrandizing island with delusions of empire, can it?"
"I suppose not; that is to say?"
"Do excuse us, Prime Minister," Alex interjected smoothly. "I am sure you will understand there are so many waiting to meet Her Highness."
As he guided her toward the next eager greeter, Alex murmured, "Pray do try to remember we are not actually attempting to incite war with England."
Kassandra shrugged, feeling better since she had set down that vile Perceval. "Didn't you suspect the Prime Minister of plotting an invasion of Akora just last year?"
Her brother cast her a sharp look. "You weren't supposed to know about that."
"For pity's sake…"
"All right, yes I did, but he was soundly discouraged by the Prince Regent himself. There is no reason to have any further concern in that regard."
Kassandra did not answer. She had her own thoughts on the subject and was not ye ready to share them.
The introductions continued. Too soon, her head throbbed and the small of her back ached, but she kept her smile firmly in place. When the gong sounded for dinner, she resisted the urge to sag with relief."
— 0 likes
More quotes…