Goodreads helps you keep track of books you want to read.
Start by marking "Omoo: A Narrative of Adventures in the South Seas" as Want to Read:
Omoo: A Narrative of Adventures in the South Seas
Melville's continuing adventures in the South SeasFollowing the commercial and critical success of Typee, Herman Melville continued his series of South Sea adventure-romances with Omoo. Named after the Polynesian term for a rover, or someone who roams from island to island, Omoo chronicles the tumultuous events aboard a South Sea whaling vessel and is based on Melville's p
...more
Published March 27th 2007 by Penguin Classics (first published 1847)
There is more than one author with this name

Herman Melville was an American novelist, short story writer, essayist, and poet. His first two books gained much attention, though they were not bestsellers, and his popularity declined precipitously only a few years later. By the time of his death he had been almost completely forgotten, but his longest novel, Moby Dick — largely considered a failure d
...more
Related Articles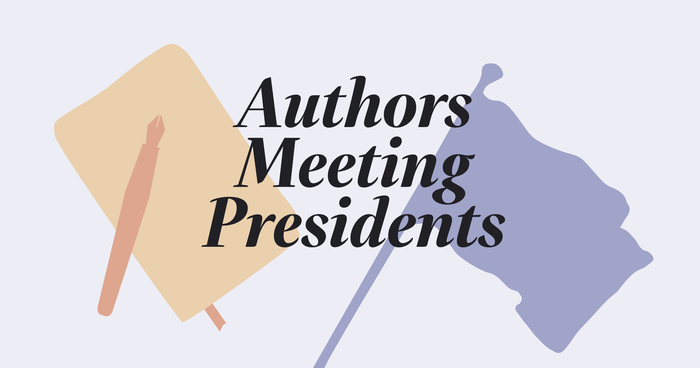 Journalist and historian Craig Fehrman's new book, Author in Chief, tells the story of America's presidents as authors—and offers a new window...
"We dropped in one evening, and found the ladies at home. My long friend engaged his favourites, the two younger girls, at the game of "Now," or hunting a stone under three piles of tappa. For myself, I lounged on a mat with Ideea the eldest, dallying with her grass fan, and improving my knowledge of Tahitian. The occasion was well adapted to my purpose, and I began. "Ah, Ideea, mickonaree oee?" the same as drawling out—"By the bye, Miss Ideea, do you belong to the church?" "Yes, me mickonaree," was the reply. But the assertion was at once qualified by certain, reservations; so curious that I cannot forbear their relation. "Mickonaree ena" (church member here), exclaimed she, laying her hand upon her mouth, and a strong emphasis on the adverb. In the same way, and with similar exclamations, she touched her eyes and hands. This done, her whole air changed in an instant; and she gave me to understand, by unmistakable gestures, that in certain other respects she was not exactly a "mickonaree." In short, Ideea was "A sad good Christian at the heart— A very heathen in the carnal part." The"
— 1 likes
"Speaking of bones recalls an ugly custom of theirs, now obsolete—that of making fish-hooks and gimlets out of those of their enemies. This beats the Scandinavians turning people's skulls into cups and saucers. But"
— 1 likes
More quotes…