Goodreads helps you keep track of books you want to read.
Start by marking "Ghost Story (The Dresden Files, #13)" as Want to Read:
Ghost Story
When we last left the mighty wizard detective Harry Dresden, he wasn't doing well. In fact, he had been murdered by an unknown assassin.

But being dead doesn't stop him when his friends are in danger. Except now he has no body, and no magic to help him. And there are also several dark spirits roaming the Chicago shadows who owe Harry some payback of their own.

To save his fr
...more
Published July 26th 2011 by Roc Hardcover
Jim Butcher is the author of the Dresden Files, the Codex Alera, and a new steampunk series, the Cinder Spires. His resume includes a laundry list of skills which were useful a couple of centuries ago, and he plays guitar quite badly. An avid gamer, he plays tabletop games in varying systems, a variety of video games on PC and console, and LARPs whenever he can make time for it. Jim currently resi
...more
Other books in the series
Related Articles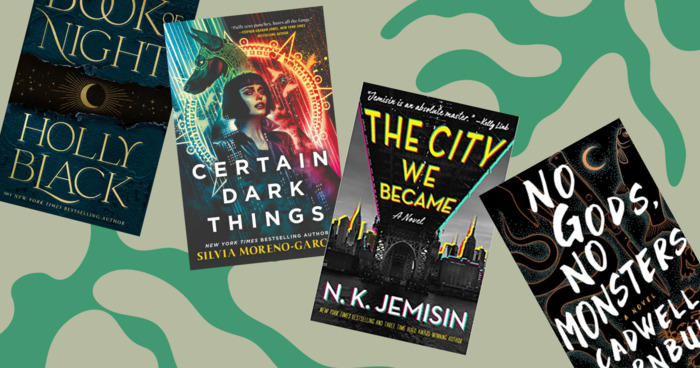 The genre known as urban fantasy can get pretty blurry. And that's a good thing. Generally speaking, the designation refers to fantasy books...
"Star Trek?" I asked her. "Really?"
"What?" she demanded, bending unnaturally black eyebrows together.
"There are two kinds of people in the universe, Molly," I said. "Star Trek fans and Star Wars fans. This is shocking."
She sniffed. "This is the post-nerd-closet world, Harry. It's okay to like both."
"Blasphemy and lies," I said."
— 342 likes
"Oh," the girl said, shaking her head. "Don't be so simple. People adore monsters. They fill their songs and stories with them. They define themselves in relation to them. You know what a monster is, young shade? Power. Power and choice. Monsters make choices. Monsters shape the world. Monsters force us to become stronger, smarter, better. They sift the weak from the strong and provide a forge for the steeling of souls. Even as we curse monsters, we admire them. Seek to become them, in some ways." Her eyes became distant. "There are far, far worse things to be than a monster."
— 210 likes
More quotes…