Goodreads helps you keep track of books you want to read.
Start by marking "Social Cognition" as Want to Read:
Social Cognition
Ziva Kunda provides a comprehensive and accessible survey of research and theory about social cognition at a level appropriate for undergraduate and graduate students, as well as researchers in the field.

How do we make sense of other people and of ourselves? What do we know about the people we encounter in our daily lives and about the situations in which we encounter them
...more
Published June 11th 1999 by MIT Press (MA) (first published June 1999)
News & Interviews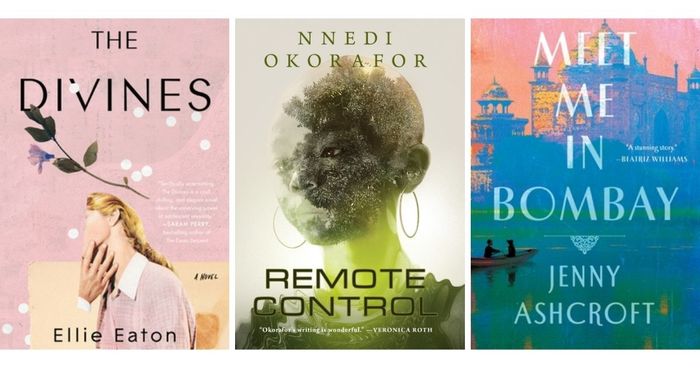 Need another excuse to treat yourself to a new book this week? We've got you covered with the buzziest new releases of the day. To create our...
"Memories of actual events have more temporal and spatial attributes than
do memories of imagined events (you may recall the exact time of your visit to the library and remember which
floor you visited), more sensory attributes (you may recall the color of the shirt you wore that day), more detailed
and specific information (you may recall which books you checked out, which other people were present, what the
librarian said), and more emotional information (you may recall your boredom and frustration as you stood in the
long checkout line). You may also have supporting memories (you may still have the book you checked out that
day), and your memories may be corroborated by those of others (your friend reports remembering going to the
library with you that day). We rely on all these cues to distinguish real from imagined events. We may also rely on
our reasoning powers: If the memory includes logically impossible events (books jumping off the shelf to greet
you), you may conclude that this event must have been imagined. On the other hand, if the recalled events seem
coherent and logically interrelated, you may view the memory as more accurate.

Because we rely on such cues to construct the reality of recalled events, we may sometimes confuse reality and
imagination when the cues mislead us. As imagined events become more rich and detailed, we become more likely to mistake them
for real."
— 0 likes
"This kind of confusion between memories for reality and imagination lies at the heart of common everyday failures
at reality monitoring. If you ever engage in imagined conversations with your loved ones, in which, for example,
you rehearse recounting an amusing incident, you may later find it difficult to tell whether you have already told
them about this incident or have only imagined doing so. As a result you may on occasion be embarrassed to find
that you are repeating yourself. On other occasions, you may discover that your loved ones know nothing about an
incident that you thought you had told them about. Imagined conversations with strangers are far less likely to be
mistakenly recalled as real because of the constraints of plausibility (you know full well that you have never met
the president of the United States).
The research on reality monitoring has disturbing implications for how stereotypes may be maintained even when
they receive no objective confirmation. We may imagine group members engaging in stereotypic behaviors, and then mistakenly
recall these imagined events as real. Consider the thoughts a White man might entertain as he is walking through a
Black neighborhood on a dark night. He may conjure up images of the terrible things that residents could do to a
White person who happens into their neighborhood, and may imagine that each approaching individual is planning
to mug him. Later, he may come to confuse these images for reality. So, paradoxically, even though he had walked
through the Black neighborhood without incident, an event that, if anything, should weaken his stereotype of Black
people as criminal, his stereotype may actually be strengthened by this event."
— 0 likes
More quotes…