Goodreads helps you keep track of books you want to read.
Start by marking "Bitter in the Mouth" as Want to Read:
Bitter in the Mouth
From Monique Truong, the bestselling and award-winning author of The Book of Salt, comes a brilliant, mesmerizing, beautifully written novel about a young woman's search for identity and family, as she uncovers the secrets of her past and of history.

Growing up in the small town of Boiling Springs, North Carolina, in the 70's and 80's, Linda believes that she is profoundly
...more
Published August 31st 2010 by Random House
MONIQUE TRUONG, born in Saigon, came to the U.S. as a refugee. She currently lives in New York City. Her first novel, The Book of Salt, was a New York Times Notable Book and a national bestseller. It won the New York Public Library Young Lions Fiction Award, the Bard Fiction Prize, the Stonewall Book Award-Barbara Gittings Literature Award, and the 7th Annual Asian American Literary Award. Her sec
...more
Related Articles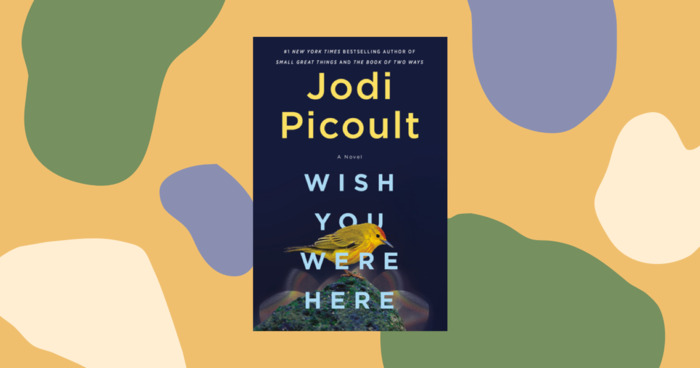 Jodi Picoult never intended to write a book about the pandemic.   Rewind to November 2020, and the prolific writer wasn't even planning a new...
"Because of my secret sense, I have always preferred the stories in the pages of books to those on the screen, but no matter the medium there seemed to be an overriding message: I was lucky to have a mother.
Rapunzel was taken away from her mother at birth. Her mother didn't even get to name her and probably wouldn't have chosen the name Rapunzel. Snow White and Gretel had stepmothers who plotted their violent deaths while Cinderella's own stepmother contemplated a slow death for her via the drudgery of housework and the crippling lack of a social life. Girls without their mothers were clearly at risk. Though in most of these stories, the girls eventually did find safety in marriage and lived happily ever after without bickering or marital strife."
— 0 likes
"Girls without their fathers were also at risk. I didn't learn this from the fairy tales of my youth, because in those stories the fathers were present in the castles and in the cottages. The fairy-tale fathers, however, were unforgivably weak and always thinking with their groins. These men would rather sacrifice their daughters than risk harm to themselves. Rapunzel's father loved her mother so much that he stole for the woman. When he was caught, he was a coward, and instead of paying with his own life he promised away their unborn child. Gretel was very much alive, as was her brother, Hansel, when their father tried to do away with them. Three times he tried. ("Abandonment in the forest" was a bloodless euphemism for attempted murder.) Of course, there was Beauty. Was she not the poster child for daughters of men who dodged their responsibilities and used their female offspring as human shields?
Fairy-tale fathers were also criminally negligent. Where was Cinderella's father when she was being verbally abused and physically demeaned by her stepmother and stepsisters? Perhaps he was so besotted, his wits so dulled by his nightly copulation with his new wife, that he failed to notice the degraded condition of his daughter. Snow White's father, a king no less, was equally negligent and plainly without any power within his own domestic realm. Under his very roof, his new wife plotted the murder of his child, coerced one of his own huntsmen to carry out the deed, then ate what she thought was the girl's heart. This king was no king. He was a fool who left his daughter woefully unprotected.
When I first heard these stories, I assigned to these men no blame because they worry the solemn and adored mantle of "father." I understood them to be, like my own father, men who went to work every day, who returned home exhausted and taciturn, and who fell asleep in their easy chairs while reading the newspaper. I assumed that they, like my father, would have protected their daughters if only they had known of the dangers their girls faced during those dark hours after school and before dinner."
— 0 likes
More quotes…