Goodreads helps you keep track of books you want to read.
Start by marking "The Man Who Lost His Shadow" as Want to Read:
The Man Who Lost His Shadow
First published in English in 1966, this novel tells the story of Yusif Abdul Hamid, a young and ambitious Cairo journalist, through the eyes of four people in turn: Mabruka, the young peasant girl who marries Yusif's aging father while strongly attracted to Yusif; Samia, a minor actress, who Yusif lives with and almost marries but in the end rejects; Muhammad Nagi, the ne
...more
Published March 1st 1980 by Lynne Rienner Publishers (first published January 1st 1961)
أديب مصري وُلد بالقاهرة في 24 مارس 1924، لأسرة بسيطة، تخرج في كلية الحقوق جامعة فؤاد الأول (القاهرة حالياً) عام 1944، حيث عمل بالصحافة.

تقلد محمد فتحي غانم العديد من الوظائف منها:

ـ رئيس تحرير صباح الخير من عام 1959 إلى عام 1966.
ـ رئيس مجلس إدارة وكالة أنباء الشرق الأوسط ، عام 1966.
ـ رئيس تحرير جريدة الجمهورية ( 1966 وحتى 1971).
ـ رئيس تحرير روزاليوسف ( 1973 وحتى 1977).
ـ وكيل نقابة الصحفيين ( 1964 وح
...more
Other books in the series
Related Articles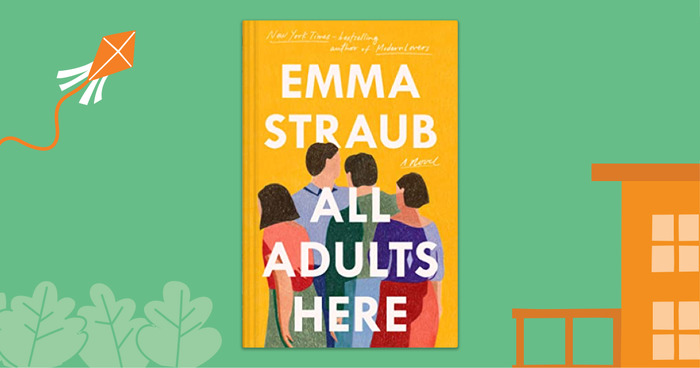 Emma Straub was all set to spend May on tour promoting her new novel, All Adults Here. Instead, due to the global pandemic, the Brooklyn-based auth...
"أحياناً ينتابني إحساس مرير بأني فقدت كل شيء، فقدت نفسي، أضعتها. ذلك عندما تخرج أسئلة الشك من قلبي، تتهمني في كل ما أفعل، عندئذ تدهمني وحدة قاسية، ولا يدهشني إذا تلفتّ ورائي فلم أجد ظلي. وأنا صغير كنت أخرج الى الشارع وألهو مع ظلي، أراقبه وهو يتمدد ويطول ساعات الغروب، عملاقاً على الأرض، فيملأني الزهو، وأحلم بالسنوات القادمة، عندما أكبر وأصبح في طول ظلي، في ساعات الظهيرة، كنت أقف في فناء المدرسة فوق ظلي أراه قزماً صغيراً، وأسخر منه، وأشعر أني أكبر منه، الآن لا أظن أني سأجد ظلي لا طويلاً، ولا قصيراً، لا يملأني بالزهو أو السخرية، ما الذي يبقيه معي، وقد هجرتني نفسي.. نعم أنا الرجل الذي فقد ظله"
— 6 likes
More quotes…