Goodreads helps you keep track of books you want to read.
Start by marking "Honor Among Enemies (Honor Harrington, #6)" as Want to Read:
Honor Among Enemies
KNOW THY ENEMY

For Captain Honor Harrington, it's sometimes hard to know who the enemy really is. Despite political foes, professional jealousies, and the scandal which drove her into exile, she's been offered a chance to reclaim her career as an officer of the Royal Manticoran Navy. But there's a catch. She must assume command of a ''squadron'' of jury-rigged armed merchan
...more
Published June 1st 1997 by Baen (first published June 1st 1996)
David Mark Weber is an American science fiction and fantasy author. He was born in Cleveland, Ohio in 1952.

Many of his stories have military, particularly naval, themes, and fit into the military science fiction genre. He frequently places female leading characters in what have been traditionally male roles.

One of his most popular and enduring characters is Honor Harrington whose alliterated name
...more
Other books in the series
News & Interviews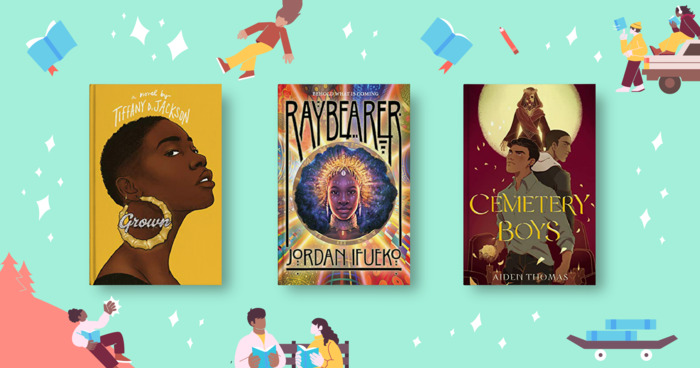 Magic and myth, getting real and standing up for what's right, love and longing, growing up and falling in love. Get ready for some of the best...
"We will maintain heading until he's committed, then I want a hard
skew-turn to starboard. As hard as you can make it, Chief. I want our starboard broadside on him as he passes below us, and then I want to cut down across his stern and stick it right up his kilt. Clear? (Honor Harrington)"
— 10 likes
"Na zlomeček věčnosti oběma lodím nic nebránilo ve volné střelbě na protivníka a v tom okamžiku dva různé počítače odstartovaly své palebné plány.
Žádný lidský smysl nedokázal postřehnout, co se odehrálo potom; žádný lidský mozek by si to neuměl přebrat. Vzájemná vzdálenost činila dvacet tisíc kilometrů a řízené střely, lasery a grasery dštily zkázu přes tu miniaturní propast vakua jako rozzuření démoni.
Ahmed zavrávoral, když jeho bočním štítem bez námahy prošel první graserový svazek. Jeho boky byly opatřeny metrovým pancířem z nejtvrdší slitiny keramiky a kompozitu, jakou se člověk doposud naučil odlévat, a přesto se jí graser prodral pohrdavě snadno. Od strašlivé rány se rozlétly obrovské úlomky a vzájemný pohyb lodi změnil to, co by bývalo kruhovým otvorem, v dlouhou zející trhlinu. Paprsek rozpáral bok lodi, jako když vyvrhovací nůž rozpáře žraloka, a z rány vytryskl vířící cyklon vzduchu, trosek a lidských těl.
Ale to byl pouze jeden z osmi takových graserů. Všechny do jednoho zaznamenaly přímé zásahy a na bitevním křižníku nikoho ani ve snu nenapadlo, že by přestavěná obchodní loď mohla nést takové zbraně. Zatímco si zuřivý úder Poutníka s křižníkem pohrával, komunikační obvody zahlcovala kakofonie výkřiků bolesti, šoku i hrůzy a potom se přihnaly řízené střely Q lodě a znovu a znovu křižník probodávaly jednorannými lasery, aby dokončily strašlivé dílo graserů. Zbraňová stanoviště se rozlétala na kusy, výboje bláznivě sršely a kabely syčely, pukaly a explodovaly. Příďová místnost gravitoru vybuchla, když jeden graser zasáhl naplno generátory, a tlaková vlna změnila sto metrů pancéřovaného trupu v pokroucené trosky. Všechny tři fúzní jednotky se automaticky nouzově zastavily a po celé lodi se zavírala vzduchotěsná vrata. Ale v příliš mnoha případech neměla ta vrata v čem zadržovat vzduch, neboť grasery Poutníka se propálily naskrz celým trupem a křižník se převaloval v prostoru jako umírající bezmocný vrak. Ale nezahynul sám. Poutník vypálil o zlomek sekundy dříve než Ahmed - ale jen o zlomeček a na rozdíl od Ahmeda neměl žádný pancíř a žádná hermeticky uzavíratelná oddělení. Byla to obchodní loď, jenom tenká slupka kolem obrovského prázdného prostoru pro náklad, a to nemohla žádná přestavba změnit. Zbraně, které přežily, aby se mohly zakousnout do jeho trupu, byly mnohem lehčí než ty, jež rozpáraly Ahmeda, ale proti tak zranitelnému cíli byly děsivě účinné.
Celý pravobok od přepážky třicet jedna dozadu po přepážku šedesát pět byl na padrť. Prázdné doky LAC se rozlétly jako rozšlápnuté sklenice. Zásobníky dva a čtyři byly roztrhány na kusy, stejně jako všechny výmetnice kromě čísla dva. Šest z osmi graserových stanovišť vybuchlo a prakticky celá jejich obsluha zahynula. Jeden laser se prořízl až k jádru lodě, zničil fúzní reaktor jedna a prorazil palubní vězení, z něhož už Randy Steilman a jeho druhové nikdy neměli vyjít před soud, a další se prořízl až na samotnou velitelskou palubu. Můstek zametla tlaková vlna, přepážky a podélníky se trhaly jako papír a zuřící hurikán vytrhl Jennifer Hughesovou navzdory tlumícímu postroji z křesla a odnesl ji do prostoru mimo loď. Její tělo už nikdo nikdy nenajde, ale na tom sotva záleželo, protože svištící příval atmosféry s ní udeřil o okraj trhliny v trupu a na místě jí roztříštil přilbu. John Kanehama zaječel do interkomu, když ho jako oštěp probodla dlouhá letící tříska slitiny. Staršího seržanta O'Haleyho přesekl vejpůl plochý úlomek, dlouhý jako on sám, a Aubrey Wanderman se pozvracel do přilby, když tentýž úlomek prolétl mezi osazenstvem jeho stanoviště a roztrhal Carolyn Wolcotovou a poručíka Jansena.
Tento výjev z pekla se po obrovském trupu Poutníka opakoval znovu a znovu. Další výbuchy a odletující trosky zasahovaly lidi, které minula palba Ahmeda, jako by se umírající loď mstila posádce za to, do čeho ji přivedla, a HMS Poutník se potácivě převaloval pryč s nefunkčním pohonem, zničeným hypergenerátorem a s osmi sty mrtvými a umírajícími lidmi v rozbitých odděleních."
— 1 likes
More quotes…