Goodreads helps you keep track of books you want to read.
Start by marking "Battlefield Earth: A Saga of the Year 3000" as Want to Read:
Battlefield Earth: A Saga of the Year 3000
"Nonstop and fast-paced. Every paragraph has a big bang-up adventure." —Kevin J. Anderson

Suspense, thrills, action and adventure. Earth has been dominated for 1,000 years by an alien invader—and man is an endangered species. From the handful of surviving humans a courageous leader emerges—Jonnie Goodboy Tyler, who challenges the invincible might of the alien Psychlo emp
...more
Published January 2001 by Galaxy Press (first published 1982)
Lafayette Ronald Hubbard was an American author of science fiction and fantasy stories, and the founder of the Church of Scientology. In 1950, Hubbard authored Dianetics: The Modern Science of Mental Health and established a series of organizations to promote Dianetics. In 1952, Hubbard lost the rights to Dianetics in bankruptcy proceedings, and he subsequently founded Scientology. Thereafter Hubb
...more
Related Articles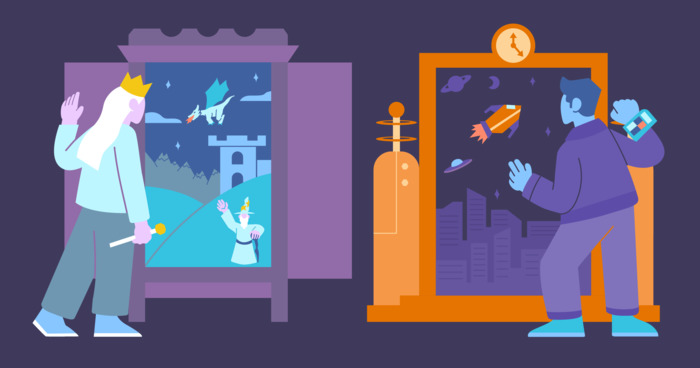 Science fiction and fantasy have spawned some of the most imaginative plots and settings in existence. Makes sense, given that these genres are...
"Man," said Terl, "is an endangered species."
— 2 likes
"Jonnie Goodboy Tyler. Conqueror of Psychlos.' Brown Limper spat on the bill.
He suddenly seized the bill and tore it frantically into little pieces.
Then he threw the pieces around with angry gestures.
After that he gathered them all up again and, with a set, malevolent expression on his face, burned them.
Then he pulverized the ashes with his fist. But somebody came in soon after and said with a delighted smile, "Have you seen the new bank note?" And waved one!
Brown Limper rushed out of the room and found a place to vomit."
— 0 likes
More quotes…