Goodreads helps you keep track of books you want to read.
Start by marking "The Blind Side: Evolution of a Game" as Want to Read:
The Blind Side: Evolution of a Game
The young man at the center of this extraordinary and moving story will one day be among the most highly paid athletes in the National Football League. When we first meet him, he is one of thirteen children by a mother addicted to crack; he does not know his real name, his father, his birthday, or any of the things a child might learn in school such as, say, how to read or
...more
Published September 17th 2006 by W. W. Norton Company
Michael Lewis, the best-selling author of Liar's Poker, The Money Culture, The New New Thing, Moneyball, The Blind Side, Panic, Home Game, The Big Short, and Boomerang, among other works, lives in Berkeley, California, with his wife and three children.
Related Articles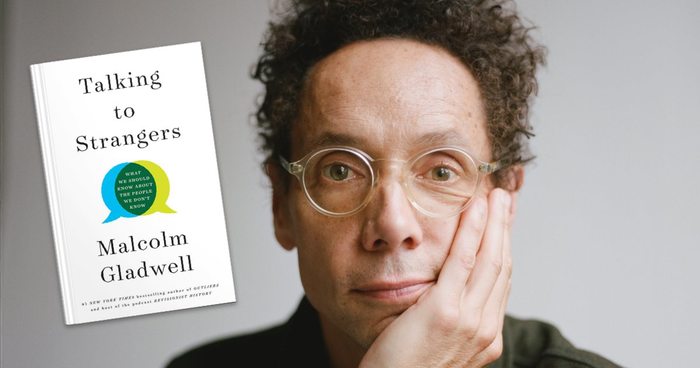 In 2019, does Malcolm Gladwell even need an introduction? In the past two decades, all five of his books have made The New York Times' bestseller...
"He was ignorant, but a lot of people mistook ignorance for stupidity, and knowingness for intelligence."
— 44 likes
"Courage is a hard thing to figure. You can have courage based on a dumb idea or mistake, but you're not supposed to question adults, or your coach or your teacher, because they make the rules. Maybe they know best, but maybe they don't. It all depends on who you are, where you come from. Didn't at least one of the six hundred guys think about giving up, and joining with the other side? I mean, valley of death that's pretty salty stuff. That's why courage it's tricky. Should you always do what others tell you to do? Sometimes you might not even know why you're doing something. I mean any fool can have courage. But honor, that's the real reason for you either do something or you don't. It's who you are and maybe who you want to be. If you die trying for something important, then you have both honor and courage, and that's pretty good. I think that's what the writer was saying, that you should hope for courage and try for honor. And maybe even pray that the people telling you what to do have some, too."
— 34 likes
More quotes…