Goodreads helps you keep track of books you want to read.
Start by marking "The Optimistic Child" as Want to Read:
The Optimistic Child
Despite the increased focus on self-esteem over the past three decades, depression in children has continued to grow, now affecting a quarter of all kids today. To combat this trend, Dr. Seligman began the Penn Depression Prevention Project, the first long term study aimed at 8 to 12 year olds. His findings were revolutionary, proving that children can be against depressio
...more
Published August 2nd 1996 by ReganBooks (first published 1995)
Seligman is the Zellerbach Family Professor of Psychology in the University of Pennsylvania's Department of Psychology. He was previously the Director of the Clinical Training Program in the department. Seligman was elected President of the American Psychological Association by the widest margin in its history and served in that capacity during the 1998 term.[4] He is the founding editor-in-chief
...more
Related Articles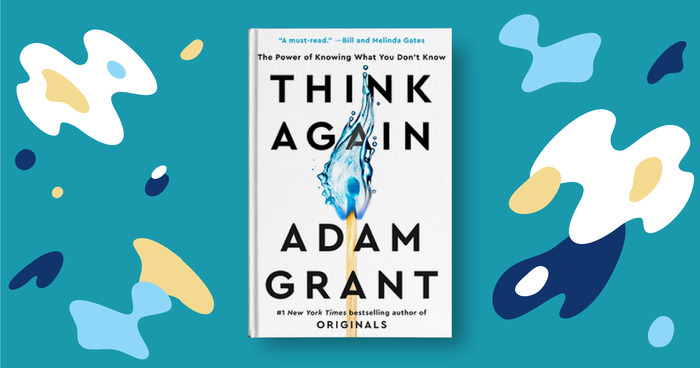 Speaking with Adam Grant feels like having your brain sandblasted, in a pleasant sort of way. As an author, professor, and psychologist,...
"In the struggle to cure syphilis in the first decade of the century, Paul Ehrlich concocted a drug, 606, that worked by poisoning Treponema pallidum, the spirochete that causes syphilis. It was called 606 because before it Ehrlich concocted 605 other drugs, none of which worked. Ehrlich, presumably, experienced 605 defeats but persisted."
— 3 likes
"I WAS THE CATCHER for the Lake Luzerne Dodgers, a catcher with meager talent, a catcher in awe of Danny and Teddy. Danny was the first baseman and Teddy, the coach's son, was the left fielder. They were natural athletes: they could hit fastballs (a small miracle of hand-eye coordination that I never mastered), and they glided around the base paths with the grace of gazelles. They were, to a ten-year-old who was batting .111, the embodiment of beauty and summer and health. As I drifted to sleep at night, it was often with the image of Danny, horizontal and three feet off the ground, spearing a line drive, or of Teddy stretching a single into a double by slipping under the tag. In the early hours of a chilly, August, upstate New York morning, my father woke me. "Danny's got polio," he said. A week later Teddy got it too. My parents kept me indoors, away from other kids. Little League was suspended, the season unfinished. The next time I saw Danny, his throwing arm was withered and he couldn't move his right leg. I never saw Teddy again. He died in the early fall. But the next summer, the summer of 1954, there was the Salk vaccine. All the kids got shots. Little League resumed. The Lake Luzerne Dodgers lost the opening game to the Hadley Giants. The fear that kept us housebound melted away and the community resumed its social life. The epidemic was over. No one else I knew ever got polio."
— 0 likes
More quotes…