Goodreads helps you keep track of books you want to read.
Start by marking "Quo Vadis" as Want to Read:
Read Book*
*Different edition
Quo Vadis
Desain cover-art oleh Satya Utama Jadi

NERO: maharaja yang kejam, haus darah, sinting, dan sangat berkuasa. Semua tunduk di bawah kakinya.

VINICIUS: sebagai perwira militer, dia tidak bisa menyelamatkan kekasihnya dari kebausan sang Maharaja. Hanya Tuhan yang bisa menyelamatkan jiwa Lygia.

RASUL PETRUS: dia hanya seorang tua renta yang sudah bungkuk, dengan senjata sebatang t
...more
Published November 2009 by PT Gramedia Pustaka Utama (first published 1894)
Henryk Adam Aleksander Pius Sienkiewicz (also known as "Litwos"; May 5, 1846–November 15, 1916) was a Polish journalist and Nobel Prize-winning novelist. He was one of the most popular Polish writers at the turn of the 19th and 20th centuries, and received the Nobel Prize in Literature in 1905 for his "outstanding merits as an epic writer."

Born into an impoverished gentry family in the Podlasie vi
...more
News & Interviews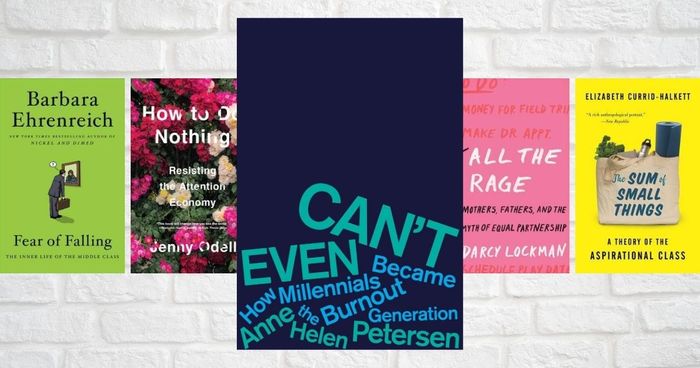 Last year, Buzzfeed culture writer Anne Helen Petersen struck a chord with her viral article "How Millennials Became the Burnout Generation."...
"But I think happiness springs from another source, a far deeper one that doesn't depend on will because it comes from love."
— 83 likes
"I know, 0 Caesar, that thou art awaiting my arrival with impatience, that thy true heart of a friend is yearning day and night for me. I know that thou art ready to cover me with gifts, make me prefect of the pretorian guards, and command Tigellinus to be that which the gods made him, a mule-driver in those lands which thou didst inherit after poisoning Domitius. Pardon me, however, for I swear to thee by Hades, and by the shades of thy mother, thy wife, thy brother, and Seneca, that I cannot go to thee. Life is a great treasure. I have taken the most precious jewels from that treasure, but in life there are many things which I cannot endure any longer. Do not suppose, I pray, that I am offended because thou didst kill thy mother, thy wife, and thy brother; that thou didst burn Eome and send to Erebus all the honest men in thy dominions. No, grandson of Chronos. Death is the inheritance of man; from thee other deeds could not have been expected. But to destroy one's ear for whole years with thy poetry, to see thy belly of a Domitius on slim legs whirled about in a Pyrrhic dance; to hear thy music, thy declamation, thy doggerel verses, wretched poet of the suburbs, — is a thing surpassing my power, and it has roused in me the wish to die. Eome stuffs its ears when it hears thee; the world reviles thee. I can blush for thee no longer, and I have no wish to do so. The howls of Cerberus, though resembling thy music, will be less offensive to me, for I have never been the friend of Cerberus, and I need not be ashamed of his howling. Farewell, but make no music; commit murder, but write no verses; poison people, but dance not; be an incendiary, but play not on a cithara. This is the wish and the last friendly counsel sent thee by the — Arbiter Elegantiae."
— 18 likes
More quotes…