Goodreads helps you keep track of books you want to read.
Start by marking "HypnoBirthing: The Mongan Method" as Want to Read:
HypnoBirthing: The Mongan Method
Childbirth is not something to be feared; it is a natural expression of life. With HypnoBirthing, your pregnancy and childbirth will become the gentle, life-affirming process it was meant to be.
In this easy-to-understand guide, HypnoBirthing founder Marie F. Mongan explodes the myth of pain as a natural accompaniment to birth. She proves through sound medical information t
...more
Published May 24th 2005 by Hci (first published April 16th 1998)
Marie Mongan, M.Ed., M.Hy., of The Villages, Florida, is an award-winning hypnotherapist, who brings to her classroom over thirty years' experience in education and counseling on the college level and in the private sector. As the most comprehensive birthing education program available, Mongan Method HypnoBirthing® offers women and their partners opportunities to explore their choices and develop
...more
Related Articles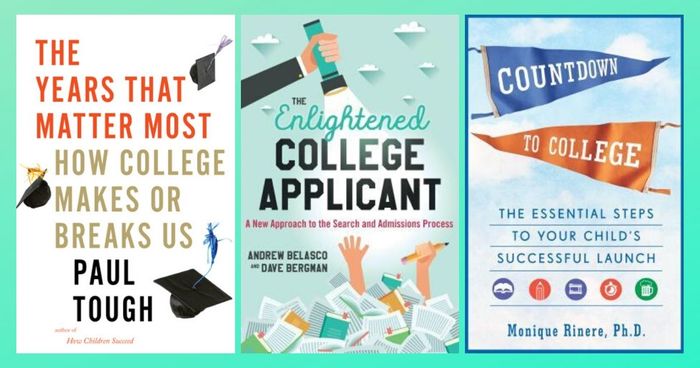 Across the U.S., many high-school seniors are entering the nail-biting period of waiting for college admissions decisions. While the die has been...
"in 3000 b.c....in spain, france, the british isles and old europe, the lives of people centered on nature and motherhood. they honored mother nature, mother earth and mother creator. women were revered as the givers of life. as creators, they were thought to be connected to diety. statues of the goddesses of these early people were of full-breasted women with bodies clearly depicting the ballooning abdomen of women about to give birth. these primal people regarded birthing as the highest manifestation of nature. when a woman gave birth, everyone gathered around her in the temple for the "celebration of life." birthing was a religious rite, and not at all the painful ordeal it came to be years later. "
— 6 likes
"WHAT EES ALL DEES STUFF? IN AFRICA WE DOAN HAVE ALL DEES STUFF!! WE HAVE DEE BABEE!!!"

His message was simple. It goes to the heart of what we in HypnoBirthing frequently puzzle over: Why has all the "stuff" that denies the normalcy of birth and portrays it as an inevitably risky and dangerous medical event become a routine part of most childbirth education classes? Why are couples in a low- or no-risk category being prepared for circumstances that only rarely occur? Even more puzzling, why do parents accept the negative premise that birth is a dangerous, painful ordeal at best or a medical calamity at worst? Why do they blindly accept the "one-size-fits-all" approach?"

If what couples are hearing in childbirth classes is far removed from what they want their birthing experiences to be, why do they spend so much time entertaining negative outcomes that can color and shape their birth expectations and ultimately affect their birth experience? In other words, if it's not what they're wanting, why would they "go there"? In HypnoBirthing, we doan have all dees stuff, and deliberately so."

HypnoBirthing helps you to frame a positive expectation and to prepare for birth by developing a trust and belief in your birthing body and in nature's undeniable orchestration of birthing. By teaching you the basic physiology of birth and explaining the adverse effect that fear has upon the chemical and physiological responses of your body we help you to learn simple, self-conditioning techniques that will easily bring you into the optimal state of relaxation you will use during birthing. This will allow your birthing muscles to fully relax. In other words, we will help you prepare for the birth your plan and want for yourselves and your baby, rather than the birth that someone else directs. We will help you look forward to your pregnancy and birthing with joy and love, rather than fear and anxiety."
— 4 likes
More quotes…