Goodreads helps you keep track of books you want to read.
Start by marking "Complete Poems and Translations" as Want to Read:
Complete Poems and Translations
This unique anthology offers a more comprehensive look at the poems of Christopher Marlowe, England's first great poet and playwright.
...more
Published October 25th 2007 by Penguin Classics (first published 1598)
Christopher "Kit" Marlowe (baptised 26 February 1564) was an English dramatist, poet and translator of the Elizabethan era. The foremost Elizabethan tragedian next to William Shakespeare, he is known for his magnificent blank verse, his overreaching protagonists, and his own mysterious and untimely death.

The author's Wikipedia page.
...more
Related Articles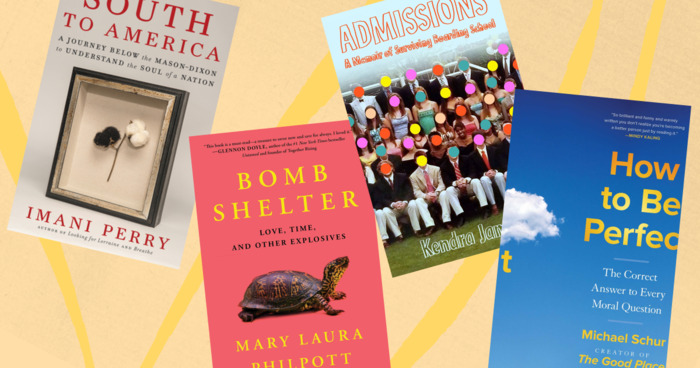 For those with a taste for nonfiction—or even just a curiosity about what's out there—we've gathered below the most popular nonfiction titles...
"We which were Ovids five books, now are three,
For these before the rest preferreth he:
If reading five thou plainst of tediousnesse,
Two tane away, thy labor will be lesse:
With Muse upreard I meant to sing of armes,
Choosing a subject fit for feirse alarmes:
Both verses were alike till Love (men say)
Began to smile and tooke one foote away.
Rash boy, who gave thee power to change a line?
We are the Muses prophets, none of thine.
What if thy Mother take Dianas bowe,
Shall Dian fanne when love begins to glowe?
In wooddie groves ist meete that Ceres Raigne,
And quiver bearing Dian till the plaine:
Who'le set the faire treste sunne in battell ray,
While Mars doth take the Aonian harpe to play?
Great are thy kingdomes, over strong and large,
Ambitious Imp, why seekst thou further charge?
Are all things thine? the Muses Tempe thine?
Then scarse can Phoebus say, this harpe is mine.
When in this workes first verse I trod aloft,
Love slackt my Muse, and made my numbers soft.
I have no mistris, nor no favorit,
Being fittest matter for a wanton wit,
Thus I complaind, but Love unlockt his quiver,
Tooke out the shaft, ordaind my hart to shiver:
And bent his sinewy bow upon his knee,
Saying, Poet heers a worke beseeming thee.
Oh woe is me, he never shootes but hits,
I burne, love in my idle bosome sits.
Let my first verse be sixe, my last five feete,
Fare well sterne warre, for blunter Poets meete.
Elegian Muse, that warblest amorous laies,
Girt my shine browe with sea banke mirtle praise.

-- P. Ovidii Nasonis Amorum
Liber Primus
ELEGIA 1
(Quemadmodum a Cupidine, pro bellis amores scribere coactus sit)"
— 6 likes
"Love is a golden bubble full of dreams,
That waking breaks, and fills us with extremes.

---From "Hero and Leander, Sestiad III"
— 2 likes
More quotes…