Goodreads helps you keep track of books you want to read.
Start by marking "The Android's Dream" as Want to Read:
The Android's Dream
A human diplomat kills his alien counterpart. Earth is on the verge of war with a vastly superior alien race. A lone man races against time and a host of enemies to find the one object that can save our planet and our people from alien enslavement...

A sheep.

That's right, a sheep. And if you think that's the most surprising thing about this book, wait until you read Chapter
...more
Published November 2006 by Tor Books (first published October 31st 2006)
John Scalzi, having declared his absolute boredom with biographies, disappeared in a puff of glitter and lilac scent.

(If you want to contact John, using the mail function here is a really bad way to do it. Go to his site and use the contact information you find there.)
Other books in the series
Related Articles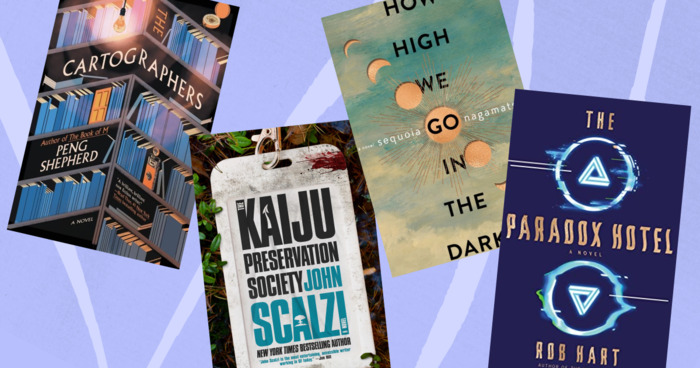 Judging by early reviews and general pop-culture impact, Emily St. John Mandel (Station Eleven) has hit a home run with her latest novel, Sea...
"Dirk Moeller didn't know if he could fart his way into a major diplomatic incident. But he was ready to find out."
— 13 likes
"One of the great unwritten chapters of retail intelligence programming featured a "personal shopper" program that all-too-accurately modeled the shoppers' desires and outputted purchase ideas based on what shoppers really wanted as opposed to what they wanted known that they wanted. This resulted in one overcompensatingly masculine test user receiving suggestions for an anal plug and a tribute art book for classic homoerotic artist Tom of Finland, while a female test user in the throes of a nasty divorce received suggestions for a small handgun, a portable bandsaw, and several gallons of an industrial solvent used to reduce organic matter to an easily drainable slurry. After history's first recorded instance of a focus group riot, the personal shopper program was extensively rewritten."
— 5 likes
More quotes…