Goodreads helps you keep track of books you want to read.
Start by marking "The Emperor's Babe" as Want to Read:
The Emperor's Babe
Bernardine Evaristo's tale of forbidden love in bustling third-century London is an intoxicating cocktail of poetry, history, and fiction. Feisty, precocious Zuleika, daughter of Sudanese immigrants-made-good and restless teenage bride of a rich Roman businessman, craves passion and excitement. When she begins an affair with the emperor, Septimius Severus, she knows her li
...more
Published February 24th 2004 by Penguin Group (first published 2001)
Bernardine Evaristo is the Anglo-Nigerian award-winning author of several books of fiction and verse fiction that explore aspects of the African diaspora: past, present, real, imagined. Her novel Girl, Woman, Other won the Booker Prize in 2019. Her writing also spans short fiction, reviews, essays, drama and writing for BBC radio. She is Professor of Creative Writing at Brunel University, London,
...more
Related Articles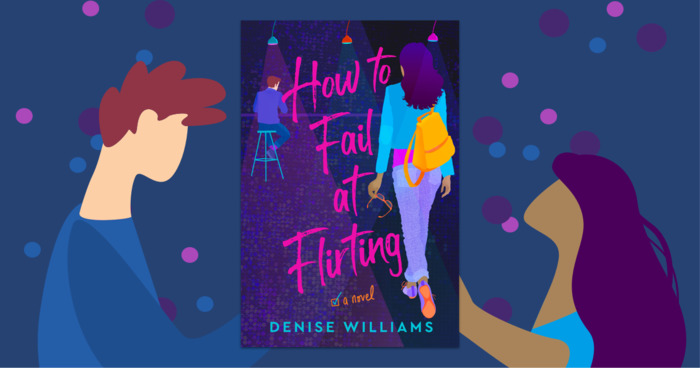 As an administrator in Student Affairs at Iowa State University, Denise Williams' life on campus has not only distracted her from the "abnormal...
"To leave a whisper of myself in the world, my ghost, a magna opera of words."
— 9 likes
"my fingers penetrated your bushy hair, pulled it up in tufts, squeezed the tension out of your head, to your quiet, grateful groans. I untied the Gordian knots in your shoulders with juniper oil, pummelled your back with my fists, knuckle each vertebrae down to your coccyx, knead your hard buttocks, rub oil into your legs, bathe your tired feet, squeeze them until your tingles shoot up my arm, I chew each toe in turn until it is softened, bite into your soles like a joint of pork, you cannot help but giggle, sir, I turn you over, with my palms, rotate your temples, trace the curves on your face, touching yet not, three fingers inside your mouth, let you suckle, baby, from belly to breast, I massage your chest in concentric circles, pinch your nipples, nibble gently, set my belly-dancer tongue on to them, take your hands, my love, tie them above your head, with your belt, I sit astride my steed, take the reins, my flexible muscles holding you in, flexing like strong fists, tighten and release, teasing you, taming you, your eyes are shut, you have died and gone to Olympus, smiling, I slap it off, so hard my hand hurts, your eyes shoot open like a dead man dying, I slap you again, you feign amusement, your eyes suggest so this is slap and tickle? I take your riding crop, fold it, lash your chest. 'Take that!' I hiss. 'How dare you humour me. Who's the boss now?"
— 2 likes
More quotes…