Goodreads helps you keep track of books you want to read.
Start by marking "Free: The Future of a Radical Price" as Want to Read: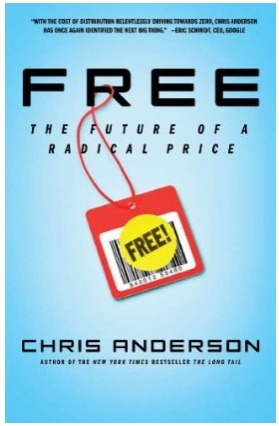 Free: The Future of a Radical Price
Download this book for free directly from the author! Just click on the the link above.
Published July 7th 2009 (first published 2009)
Chris Anderson was named in April 2007 to the "Time 100," the newsmagazine's list of the 100 men and women whose power, talent or moral example is transforming the world. He is Editor-in-Chief of Wired magazine, a position he took in 2001, and he has led the magazine to six National Magazine Award nominations, winning the prestigious top prize for General Excellence in 2005 and 2007. He is the aut
...more
More about Chris Anderson...
"But our tendency to give scarcity more attention than abundance has caused us to ignore the many examples of abundance that have arisen in our own lifetime, like corn, for starters. The problem is that once something becomes abundant, we tend to ignore it,"
— 0 likes
"But when you want to mark a number on an abacus, what do you do if there are no stones in a column? The number 60 is one wedge in the sixties column and no wedges in the ones column. How do you write "no wedges"? The Babylonians needed a placeholder that represented nothing. They had to, in effect, invent zero. And so they created a new character, with no value, to signify an empty column. They denoted it with two slanted wedges."
— 0 likes
More quotes…