Goodreads helps you keep track of books you want to read.
Start by marking "The White Horse King: The Life of Alfred the Great" as Want to Read:
The White Horse King: The Life of Alfred the Great
The unlikely king who saved England.

Down swept the Vikings from the frigid North. Across the English coastlands and countryside they raided, torched, murdered, and destroyed all in their path. Farmers, monks, and soldiers all fell bloody under the Viking sword, hammer, and axe.

Then, when the hour was most desperate, came an unlikely hero. King Alfred rallied the battered a
...more
Published November 3rd 2009 by Thomas Nelson
Dr. Benjamin Merkle is the President of New Saint Andrews College in Moscow, Idaho. He holds a D.Phil. in Oriental Studies and an M.St. in Jewish Studies from Oxford University, England, a Master's degree in English Literature, and a B.S. in Education (Secondary Education-Chemistry, with a minor in History) both from the University of Idaho. He also studied theology at Greyfriars Hall from 1998 to
...more
Related Articles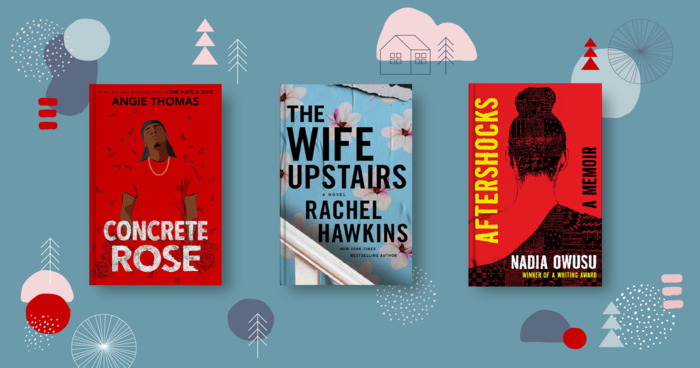 New year! New books! New this month: Scandal rocks an elite British boarding school in The Divines. A dark secret spans several...
"very soon, for two reasons. First, the Wessex fyrd could only be kept in the field for a short period. Soon their supplies would dwindle, and the need for the men of Wessex to return to their fields and shops would begin to sap away the strength of the Saxon shieldwall. Second, Alfred had a very ominous foreboding about Guthrum's strategy. The Danish king had clearly chosen a position easily reached from the sea and well connected to the waterways of Wessex. Why would he choose what was clearly a naval base when he had come with land forces? Wareham was the perfect stronghold for a ship army. But where were the ships? Alfred knew that at any moment swarms of Viking longboats were likely to arrive, bringing thousands of Danish warriors, doubling or tripling Guthrum's army and killing any possibility the men of Wessex had of repelling this attack. Guthrum must be driven from Warehem immediately. Alfred's desperation showed in the approach he finally chose. Once more, he paid the danegeld. Of course this wasn't the sort of tactic that could work over any extended period of time, but it was enough to extract Guthrum and his troop from Wareham. It should also be pointed out that, as disastrous as paying the danegeld had been for East Anglia and Mercia, Alfred's previous payment had been temporarily successful. It had seemed to buy a few years of peace. Alfred clearly felt uneasy about this payment and made two extra demands as he negotiated the Viking withdrawal. First, the two armies exchanged hostages. A selection of Wessex men were taken into captivity by Guthrum, and Alfred chose an assortment of the most distinguished Danish noblemen to remain with him. These hostages were to ensure that the two kings honored their pledges to one another. If Guthrum failed to keep his end of the peace bargain, then Alfred would be free to exact his revenge on the Viking hostages, and vice versa. Second, Alfred insisted"
— 0 likes
"Some accounts describe a thick mist that swallowed the ships and led them blindly to be dashed on the treacherous shores. In that one calamitous storm, 120 ships of the Viking fleet sank. Assuming that each of these ships was manned by an average of thirty men, this would have cost the Vikings thirty-six hundred men—a catastrophic loss. For"
— 0 likes
More quotes…