Goodreads helps you keep track of books you want to read.
Start by marking "Oblivion: Stories" as Want to Read:
Oblivion: Stories
In the stories that make up Oblivion, David Foster Wallace joins the rawest, most naked humanity with the infinite involutions of self-consciousness—a combination that is dazzlingly, uniquely his. These are worlds undreamt-of by any other mind. Only David Foster Wallace could convey a father's desperate loneliness by way of his son's daydreaming through a teacher's homicid
...more
Published August 30th 2005 by Back Bay Books (first published June 8th 2004)
David Foster Wallace worked surprising turns on nearly everything: novels, journalism, vacation. His life was an information hunt, collecting hows and whys. "I received 500,000 discrete bits of information today," he once said, "of which maybe 25 are important. My job is to make some sense of it." He wanted to write "stuff about what it feels like to live. Instead of being a relief from what it fe
...more
Related Articles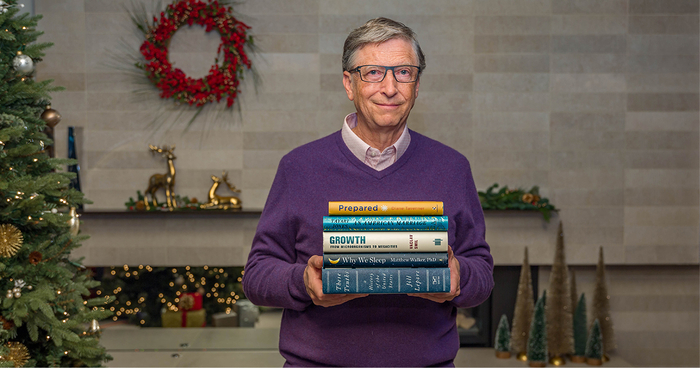 Tech pioneer, cofounder of Microsoft, cochair of the Bill & Melinda Gates Foundation, and author Bill Gates is an avid reader who has...
"What goes on inside is just too fast and huge and all interconnected for words to do more than barely sketch the outlines of at most one tiny little part of it at any given instant."
— 351 likes
"The truth is you already know what it's like. You already know the difference between the size and speed of everything that flashes through you and the tiny inadequate bit of it all you can ever let anyone know. As though inside you is this enormous room full of what seems like everything in the whole universe at one time or another and yet the only parts that get out have to somehow squeeze out through one of those tiny keyholes you see under the knob in older doors. As if we are all trying to see each other through these tiny keyholes.

But it does have a knob, the door can open. But not in the way you think...The truth is you've already heard this. That this is what it's like. That it's what makes room for the universes inside you, all the endless inbent fractals of connection and symphonies of different voices, the infinities you can never show another soul. And you think it makes you a fraud, the tiny fraction anyone else ever sees? Of course you're a fraud, of course what people see is never you. And of course you know this, and of course you try to manage what part they see if you know it's only a part. Who wouldn't? It's called free will, Sherlock. But at the same time it's why it feels so good to break down and cry in front of others, or to laugh, or speak in tongues, or chant in Bengali--it's not English anymore, it's not getting squeezed through any hole.

So cry all you want, I won't tell anybody."
— 320 likes
More quotes…