Goodreads helps you keep track of books you want to read.
Start by marking "Flowers in the Attic; Petals on the Wind (Dollanganger, #1-2)" as Want to Read:
Flowers in the Attic; Petals on the Wind
A value-priced bindup of the first two books ever published by V. C. Andrews, Flowers in the Attic and Petals on the Wind.
Published November 10th 2009 by Simon Pulse (first published 1979)
Books published under the following names - Virginia Andrews, V. Andrews, Virginia C. Andrews & V.C. Endrius. Books since her death ghost written by Andrew Neiderman, but still attributed to the V.C. Andrews name

Virginia Cleo Andrews (born Cleo Virginia Andrews) was born June 6, 1923 in Portsmouth, Virginia. The youngest child and the only daughter of William Henry Andrews, a career navy man who
...more
Other books in the series
Related Articles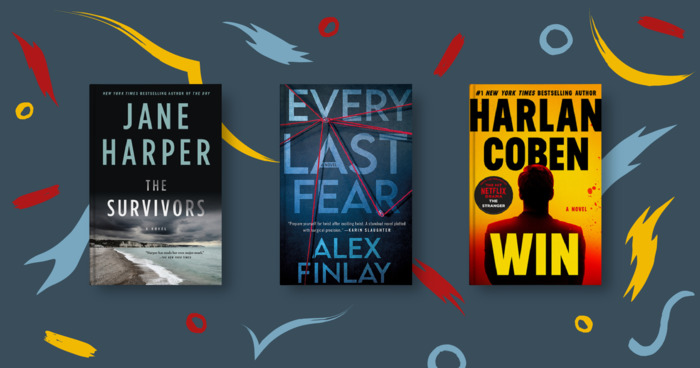 If you ask us, it's always the perfect time to lose yourself in a page-turning mystery. To help you sleuth out a new read, we asked the...
"Something creaked beneath me! A soft step on rotting wood!
I jumped startled, scared, and turned, expecting to see-God
knows what! Then I sighed, for it was only Chris standing in the gloom, silently staring at me. Why? Did I look prettier than
usual? Was it the moonlight, shining through my airy clothes?
All random doubts were cleared when he said in a voice
gritty and low, "You look beautiful sitting there like that." He
cleared the frog in his throat. "The moonlight is etching you with silver-blue, and I can see the shape of your body through
your clothes."
Then, bewilderingly, he seized me by the shoulders, digging
in his fingers, hard! They hurt. "Damn you, Cathy! You kissed
that man! He could have awakened and seen you, and demanded
to know who you were! And not thought you only a part of his
dream!"
Scary the way he acted, the fright I felt for no reason at all.
"How do you know what I did? You weren't there; you were
sick that night."
He shook me, glaring his eyes, and again I thought he seemed a stranger. "He saw you, Cathy-he wasn't soundly asleep!"
"He saw me?" I cried, disbelieving. It wasn't possible . . .
wasn't!
"Yes!" he yelled. This was Chris, who was usually in such
control of his emotions. "He thought you a part of his dream!
But don't you know Momma can guess who it was, just by
putting two and two together-just as I have? Damn you and
your romantic notions! Now they're on to us! They won't leave money casually about as they did before. He's counting, she's
counting, and we don't have enough-not yet!"
He yanked me down from the widow sill! He appeared wild
and furious enough to slap my face-and not once in all our
lives had he ever struck me, though I'd given him reason to
when I was younger. But he shook me until my eyes rolled, until
I was dizzy and crying out: "Stop! Momma knows we can't pass
through a looked door!"
This wasn't Chris . . . this was someone I'd never seen
before . . . primitive, savage.
He yelled out something like, "You're mine, Cathy! Mine!
You'll always be mine! No matter who comes into your future,
you'll always belong to me! I'll make you mine . . . tonight . . .
now!"
I didn't believe it, not Chris!
And I did not fully understand what he had in mind, nor, if I
am to give him credit, do I think he really meant what he said,
but passion has a way of taking over.
We fell to the floor, both of us. I tried to fight him off. We
wrestled, turning over and over, writhing, silent, a frantic strug-
gle of his strength against mine.
It wasn't much of a battle.
I had the strong dancer's legs; he had the biceps, the greater weight and height . . . and he had much more determination than
i to use something hot, swollen and demanding, so much it stile reasoning and sanity from him.
And I loved him. I wanted what he wanted-if he wanted it
that much, right and wrong.
Somehow we ended up on that old mattress-that filthy,
smelly, stained mattress that must have known lovers long
before this night. And that is where he took me, and forced in
that swollen, rigid male sex part of him that had to be satisfied.
It drove into my tight and resisting flesh which tore and bled.
Now we had done what we both swore we'd never do."
— 15 likes
More quotes…