Goodreads helps you keep track of books you want to read.
Start by marking "Eine neue Ära (Star Trek: Titan, #1)" as Want to Read:
Eine neue Ära
Der Anfang einer neuen Star Trek-Odyssee

Nach fast einem Jahrzehnt voller Kämpfe gegen solche Feinde wie die Borg, die Cardassianer, die Klingonen und das Dominion, befindet sich die Vereinigte Föderation der Planeten am Beginn einer neuen Ära. Die Sternenflotte erneuert ihre Mission der friedlichen Erforschung, Diplomatie und der Erweiterung des Wissens. Unter den Raumschi
...more
Published November 2008 by Amigo Grafik (cross cult) (first published April 2005)
Michael A. Martin's solo short fiction has appeared in The Magazine of Fantasy & Science Fiction. He has also coauthored (with Andy Mangels) several Star Trek comics for Marvel and Wildstorm and numerous Star Trek novels and eBooks, including the USA Today bestseller Titan: Book One: Taking Wing; Titan: Book Two: The Red King; the Sy Fy Genre Award-winning Star Trek: Worlds of Deep Space 9 Book Tw
...more
Other books in the series
News & Interviews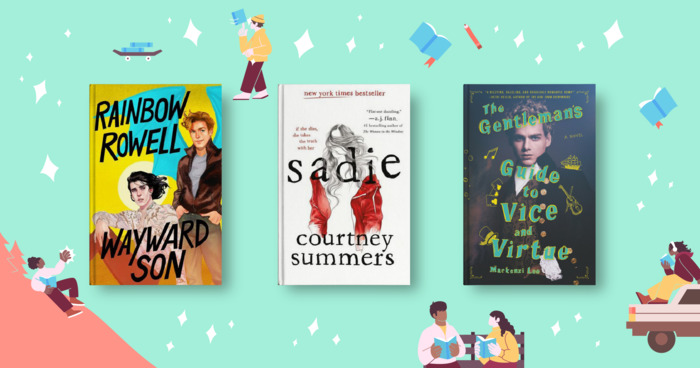 The young adult genre continues to lead literature in embracing new voices, championing all types of diversity, and, well, just really app...
"The only nonhumanoid scientist present at the Blue Table, astrophysicist Se'al Cethente Qas was also the one that Dakal found the most disquieting—though not for the reasons some of the crew seemed to be reacting to Dr. Ree or the other nonhumanoids aboard Titan, none of whom bothered Dakal at all. What troubled him was the fact that Dr. Cethente looked suspiciously like a lamp that had once belonged to Dakal's paternal grandmother back on Prime. Cethente was a Syrath, whose exoskeletal body had the same fluted quality that was prevalent in Cardassian design. The astrophysicist was shaped, in fact, a great deal like a three-dimensional sculpture of the symbol of the Union: a high dome on top, tapering downward almost to a point before bottoming out in a diamond formation that Dakal knew was the Syrath secondary sense cluster. Like the primary cluster that was the dome, the diamond was dotted with bioluminescent bulges, glowing with the telltale green light of its senses at work, soaking up information about its environment omnidirectionally. Four slender, intricately jointed arachnid legs extended in four directions from the body's narrowest point, giving Cethente a solid footing on the deck, while an equal number of tentacles emerged at need from equidistant apertures just under the dome. In repose, and with its tentacles retracted, Cethente seemed quite the inanimate object. But to Dakal, the doctor looked so much like the lamp in his grandmother's dwelling—and which had so consistently unnerved him as a child—that after first being introduced to it, Dakal briefly suspected the Federation of having sent a Syrath operative to spy on his grandmother."
— 0 likes
More quotes…