Goodreads helps you keep track of books you want to read.
Start by marking "The Golden Transcendence (Golden Age, #3)" as Want to Read:
The Golden Transcendence
Begun with The Golden Age, continued with The Phoenix Exultant, and now concluding in The Golden Transcendence, The Golden Age trilogy is Grand Space Opera, an SF adventure saga in the tradition of A. E. Van Gogt, Roger Zelazny and Cordwainer Smith. It is an astounding story of super-science, a thrilling wonder story that recaptures the elan of SF's golden age writers in t
...more
Kindle Edition
,
436 pages
Published (first published 2003)
John C. Wright (John Charles Justin Wright, born 1961) is an American author of science fiction and fantasy novels. A Nebula award finalist (for the fantasy novel Orphans of Chaos), he was called "this fledgling century's most important new SF talent" by Publishers Weekly (after publication of his debut novel, The Golden Age).
Other books in the series
News & Interviews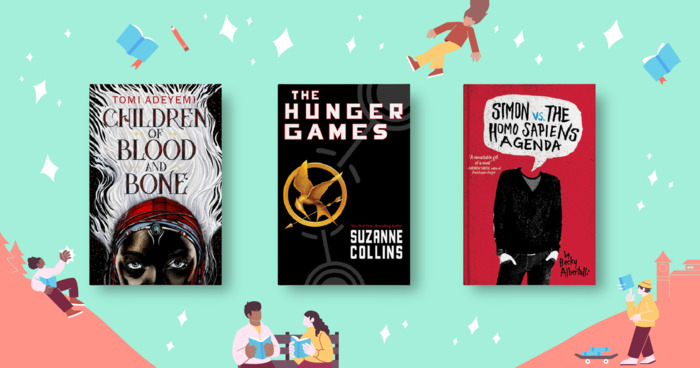 Whether it's magic schools, dystopias, paranormal love stories, or contemporary explorations of important real-life issues, young adult books a...
"Even a prison the size of a universe is still a prison. And it is every prisoner's duty to escape."
— 13 likes
"You were burning in the middle of the worst solar storm our records can remember. (...) Everyone else fled. All your companions and crew left you alone to wrestle with the storm.

"You did not blame them. In a moment of crystal insight, you realized that they were cowards beyond mere cowardice: their dependence on their immortality circuits had made it so that they could not even imagine risking their lives. They were all alike in this respect. They did not know they were not brave; they could not even think of dying as possible; how could they think of facing it, unflinching?

"You did not flinch. You knew you were going to die; you knew it when the Sophotechs, who are immune to pain and fear, all screamed and failed and vanished.

"And you knew, in that moment of approaching death, with all your life laid out like a single image for you to examine in a frozen moment of time, that no one was immortal, not ultimately, not really. The day may be far away, it may be further away than the dying of the sun, or the extinction of the stars, but the day will come when all our noumenal systems fail, our brilliant machines all pass away, and our records of ourselves and memories shall be lost.

"If all life is finite, only the grace and virtue with which it is lived matters, not the length. So you decided to stay another moment, and erect magnetic shields, one by one; to discharge interruption masses into the current, to break up the reinforcement patterns in the storm. Not life but honor mattered to you, Helion: so you stayed a moment after that moment, and then another. (...)

"You saw the plasma erupting through shield after shield (...) Chaos was attempting to destroy your life's work, and major sections of the Solar Array were evaporated. Chaos was attempting to destroy your son's lifework, and since he was aboard that ship, outside the range of any noumenal circuit, it would have destroyed your son as well.

"The Array was safe, but you stayed another moment, to try to deflect the stream of particles and shield your son; circuit after circuit failed, and still you stayed, playing the emergency like a raging orchestra.

"When the peak of the storm was passed, it was too late for you: you had stayed too long; the flames were coming. But the radio-static cleared long enough for you to have last words with your son, whom you discovered, to your surprise, you loved better than life itself. In your mind, he was the living image of the best thing in you, the ideal you always wanted to achieve.

" 'Chaos has killed me, son,' you said. 'But the victory of unpredictability is hollow. Men imagine, in their pride, that they can predict life's each event, and govern nature and govern each other with rules of unyielding iron. Not so. There will always be men like you, my son, who will do the things no one else predicts or can control. I tried to tame the sun and failed; no one knows what is at its fiery heart; but you will tame a thousand suns, and spread mankind so wide in space that no one single chance, no flux of chaos, no unexpected misfortune, will ever have power enough to harm us all. For men to be civilized, they must be unlike each other, so that when chaos comes to claim them, no two will use what strategy the other does, and thus, even in the middle of blind chaos, some men, by sheer blind chance, if nothing else, will conquer.

" 'The way to conquer the chaos which underlies all the illusionary stable things in life, is to be so free, and tolerant, and so much in love with liberty, that chaos itself becomes our ally; we shall become what no one can foresee; and courage and inventiveness will be the names we call our fearless unpredictability…'

"And you vowed to support Phaethon's effort, and you died in order that his dream might live."
— 6 likes
More quotes…