Goodreads helps you keep track of books you want to read.
Start by marking "Lipstick Jungle" as Want to Read:
Lipstick Jungle
In a way, Candace Bushnell's Lipstick Jungle picks up where her career-defining book Sex and the City left off, in the money-soaked, power-hungry, beauty-obsessed jungle that is New York City. This time around, the ladies are a bit older, a lot richer, but not particularly wiser nor more endearing than Bushnell's earlier heroines.

Lipstick Jungle weaves the stories of Nic
...more
Published August 8th 2006 by Hachette Books (first published 2005)
Candace Bushnell is the critically acclaimed, international best-selling author of Killing Monica, Sex and the City, Summer and the City, The Carrie Diaries, One Fifth Avenue, Lipstick Jungle, Trading Up, and Four Blondes. Sex and the City, published in 1996, was the basis for the HBO hit series and two subsequent blockbuster movies. Lipstick Jungle became a popular television series on NBC, as di
...more
Related Articles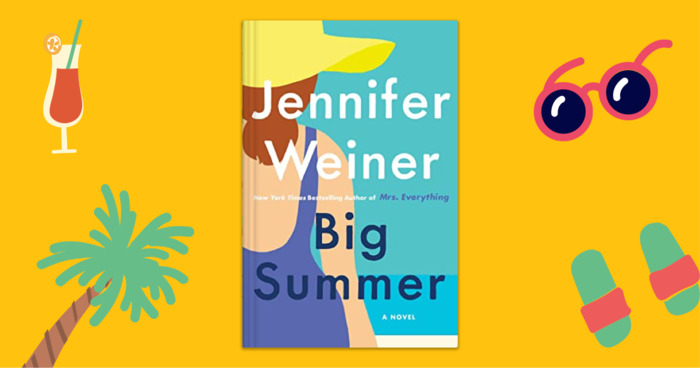 Jennifer Weiner is the author of many bestsellers, including Good in Bed, In Her Shoes, and Mrs. Everything. She's also a contributing opinion...
"Thank goodness for the first snow, it was a reminder--no matter how old you became and how much you'd seen, things could still be new if you were willing to believe they still mattered."
— 78 likes
"The car was on the FDR drive now and, turning her head, she glanced out at the bleak brown buildings of the projects that stretched for blocks along the drive. Something inside her sank at the sight of all that sameness, and she suddenly felt defeated.
She shifted uncomfortably in her seat. In the past year, she'd started experiencing these moments of desperate emptiness, as if nothing really mattered, nothing was ever going to change, there was nothing new; and she could see her life stretching before her--one endless long day after the next, in which every day was essentially the same. Meanwhile, time was marching on, and all that was happening to her was that she was getting older and smaller, and one day she would be no bigger than a dot, and then she would simply disappear. Poof! Like a small leaf burned up under a magnifying glass in the sun. These feelings were shocking to her, because she'd never experienced world-weariness before. She'd never had time. All her life, she'd been striving and striving to become this thing that was herself--the entity that was Nico O'Neilly. And then, one morning, time had caught up with her and she had woken up and realized that she was there. She had arrived at her destination, and she had everything she'd worked so hard for: a stunning career, a loving (well, sort of) husband, whom she respected, and a beautiful eleven-year-old daughter whom she adored.
She should have been thrilled. But instead, she felt tired. Like all those things belonged to someone else."
— 39 likes
More quotes…