Goodreads helps you keep track of books you want to read.
Start by marking "The Diamond Age" as Want to Read:
The Diamond Age
Decades into our future, a stone's throw from the ancient city of Shanghai, a brilliant nanotechnologist named John Percival Hackworth has just broken the
rigorous moral code of his tribe, the powerful neoVictorians. He's made an illicit copy of a state-of-the-art interactive device called A Young Ladys Illustrated Primer. Commissioned by an eccentric duke for his grandchil
...more
Kindle Edition
,
512 pages
Published August 26th 2003 by Spectra (first published February 1995)
Neal Stephenson is the author of Reamde, Anathem, and the three-volume historical epic the Baroque Cycle (Quicksilver, The Confusion, and The System of the World), as well as Cryptonomicon, The Diamond Age, Snow Crash, and Zodiac. He lives in Seattle, Washington.
Articles featuring this book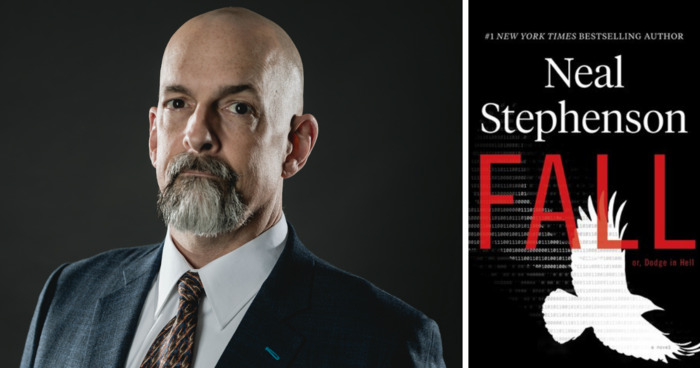 Neal Stephenson is the bestselling author of the novels Snow Crash, Cryptonomicon, Seveneves, Reamde, Anathem, The System of...
"The difference between stupid and intelligent people – and this is true whether or not they are well-educated – is that intelligent people can handle subtlety. "
— 362 likes
"Nell," the Constable continued, indicating through his tone of voice that the lesson was concluding, "the difference between ignorant and educated people is that the latter know more facts. But that has nothing to do with whether they are stupid or intelligent. The difference between stupid and intelligent people—and this is true whether or not they are well-educated—is that intelligent people can handle subtlety. They are not baffled by ambiguous or even contradictory situations—in fact, they expect them and are apt to become suspicious when things seem overly straightforward."
— 135 likes
More quotes…